Seawater churns white as the beginning of a storm throws waves into the cove far below my feet. I can't see anything in the foam at first. Then a green kitchen chair appears, perfectly still on a flat, rocky outcropping, as if someone has just pushed it away from a table. In a moment it's under swirling water again. The waves are loud enough to make conversation difficult, but they have no effect on this modest-scale monument.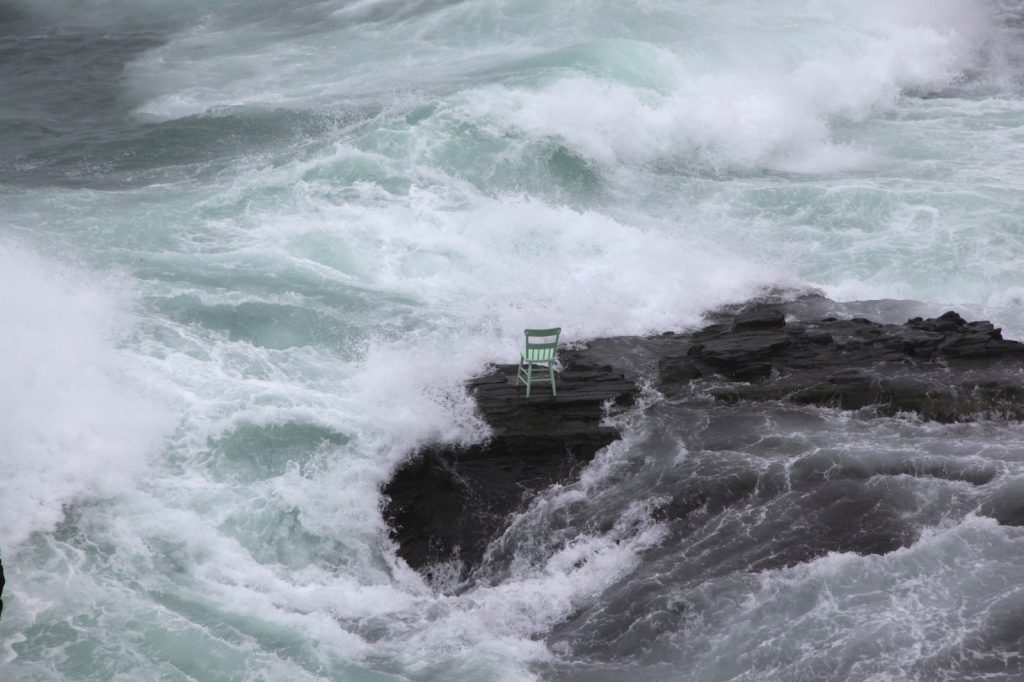 Commissioned by the Bonavista Biennale, Will Gill's Green Chair was a solid steel, powder-coated, 130-pound replica of a mass-produced wooden chair that can still be found in many Newfoundland kitchens. With the help of local fisherman Ivan Russell and assistant Flo Nitzinger, it was lowered over the cliff where Gill and the team could reach it by boat and anchor it into place. Green Chair withstood months of hurricane-force winds, and winter blizzards that struck Bonavista, a small town on the Bonavista peninsula (three and a half hours northwest of St. John's).

The Green Chair was covered in frozen ocean spray before the sea ice tore it away in spring, but it remains the iconic image of 2017's Bonavista Biennale.

Since then I've been trying to determine why my experience of the first Bonavista Biennale has stuck with me for so long. I remember telling a friend the following week that it actually worked.

The Biennale could have looked as if the projects had been dropped in from a distant planet called Contemporary Art, but it didn't. It could have felt as if a group of outsiders took it upon themselves to tell the story of the place to its own inhabitants, but it didn't. The event could have pandered to its viewers by explaining the basics of performance or installation art, but it didn't do that either.

Instead, the Bonavista Biennale seemed, at least from my perspective as an Alberta-born, Ontario-raised, UK-educated arts writer (who has been living in St. John's for six years), to strike a complicated balance.

I never once overheard anyone ask why a person would want to build a steel chair in the North Atlantic or dismiss Green Chair in any way. Instead, its poetic logic seemed clear and necessary to everyone who talked about it in pubs and shops around the peninsula over that weekend, or in subsequent social media posts and newspaper coverage. The rarity of that sort of reaction to public art only dawned on me after the initial adventure of the event.

Meaningful engagement was not limited to Green Chair, but seemed to extend to the festival as a whole. A remarkable feat considering the 2017 event comprised 24 sites spanning a 100 km loop around the tip of the peninsula, ranging from provincial historic sites and public buildings to dark root cellars and open fields. Many locations were staffed by people from the communities nearby. In some cases, the attendants were able to speak to the artists about their work as they installed it, and this, in turn, led to revealing multi-layered conversations with viewers making their way around the Biennale route.

For instance, in Keels, population 51, at the end of the road off the far side of the loop, a young man talked about parties and scout meetings he attended in a refurbished community hall where the portrait of a young Queen Elizabeth still hangs over the communal kitchen. Pages from Pam Hall's ongoing Towards An Encyclopaedia of Local Knowledge lined the walls of the main room, and the attendant made sure to point out tables set with maps, pens and sticky notes for people to contribute their knowledge to the next volume of the project, noting some valuable points about nearby fishing spots.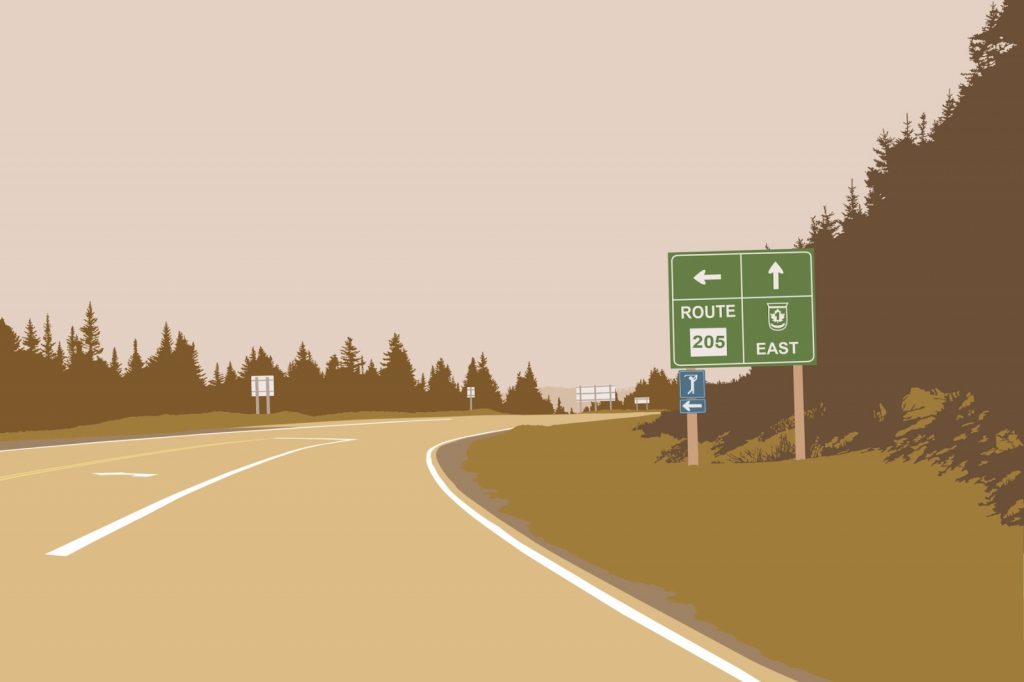 Thankfully, the 2019 edition of the Biennale will include many of the same sites and a number of new locations. Again, attendants will be from local communities, and given the success of the discourses created in 2017, co-curator Catherine Beaudette wants to improve what the Biennale provides in order to create a more equitable exchange between the organization and those acting as ambassadors for it, and their own communities. Offering guided tours with more opportunities for communication between the attendants and the exhibiting artists, "making sure that we give to them as much as they give to us."

In terms of artists, the 2019 list is an intriguing mix of Inuit, Indigenous, Newfoundland and Labrador-based, national and international, established, mid-career and emerging artists, indicating more potential for discourse. Artists like Jordan Bennett, Meagan Musseau, Camille Turner, D'Arcy Wilson, Thaddeus Holowina, Wanda Koop, Mark Igloliorte, Meghan Price, Kym Greeley, Barb Hunt and Jane Walker, and many others will expand the conversation during 2019's Bonavista Biennale, running between August 17 – September 15, 2019.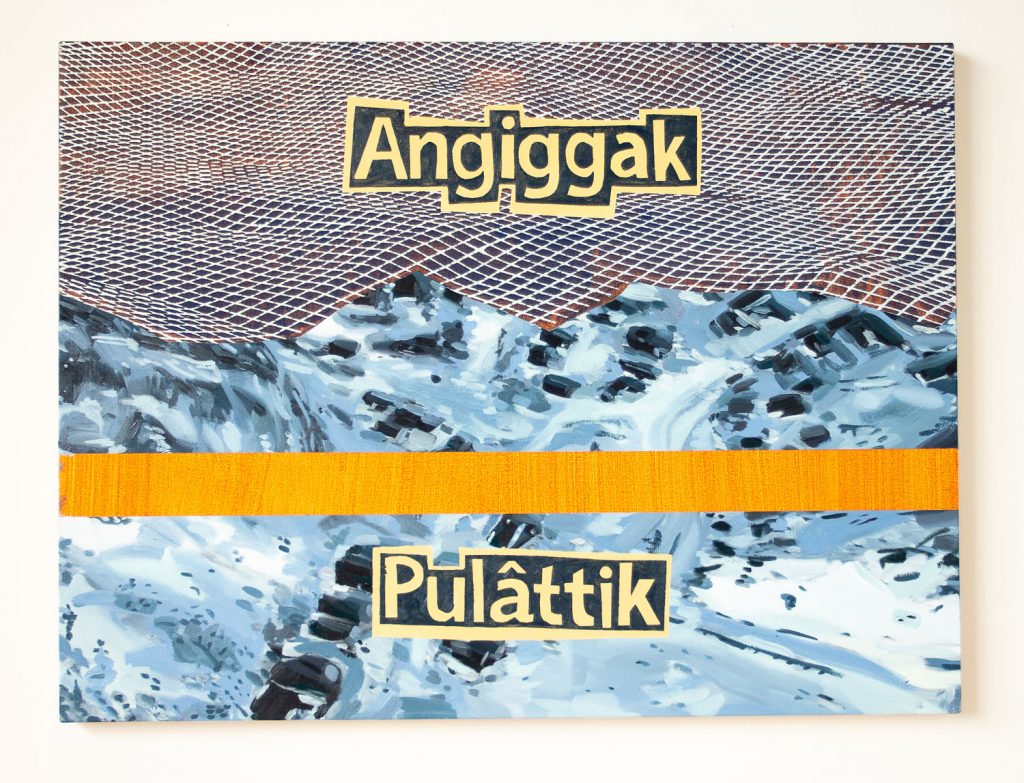 Mark Igloliorte, an Inuk artist from the Nunatsiavut area of Labrador, will present a multi-disciplinary body of work that travels directly from the Ramp Gallery in Hamilton, New Zealand, to Bonavista. Traverse is a collection of past and present pieces that trace Igloliorte's ongoing exploration of his culture and language through the lens of contemporary travel, recreation, geography, and the process of decolonization. In the video of a performance called Eskimo Roll, Igloliorte is in a kayak surrounded by oil tankers and container ships in English Bay, near Vancouver, attempting to complete the troublingly-titled manoeuvre. A painting called Kayak is Inuktituk for Seal Hunting Boat reveals the linguistic origins of his vessel, often perceived as mere recreational equipment. Seal Skin Neck Pillow, on the other hand, directly challenges international restrictions on sealskin products and the associated ignorance of Inuit economic realities and cultural practices through Igloliorte's own variation on the ubiquitous piece of travel gear.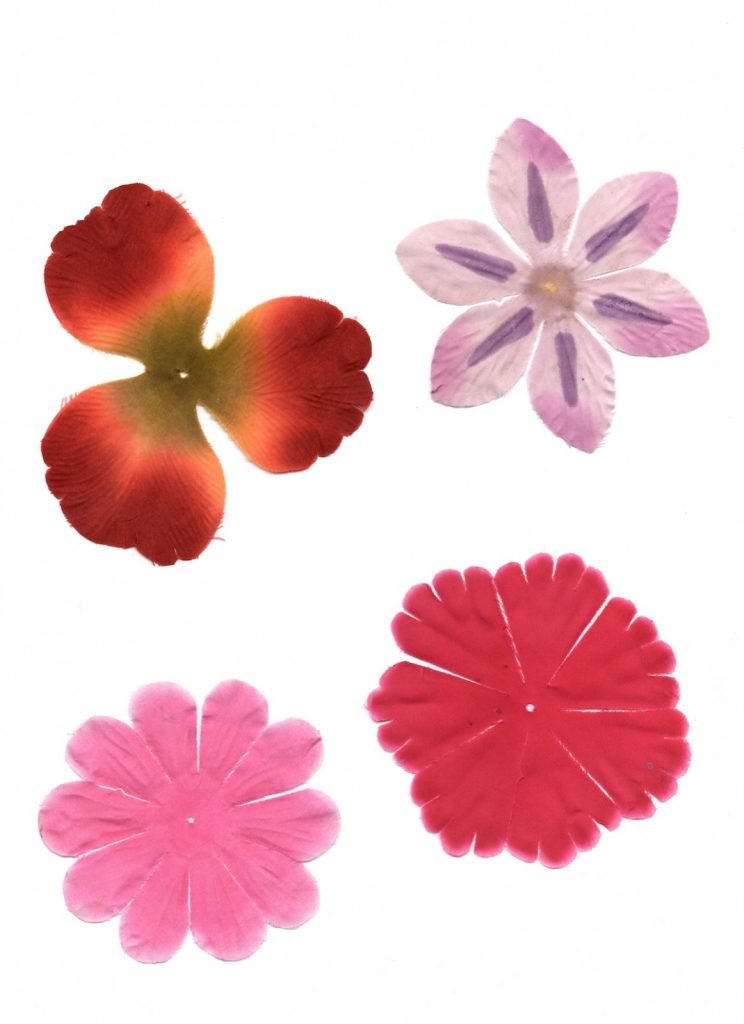 In an intriguing pairing, Barb Hunt, an established fibre artist living in British Columbia and professor at Memorial University's Corner Brook campus, is collaborating with Jane Walker, her former student and an emerging artist and administrator who helped organize the 2017 Biennale, and is a driving force behind the Bonavista Peninsula's brand-new art space, Union House Arts. Hunt describes Walker as "one of the best students of my entire (23 year) career teaching visual art." Hunt was familiar with Walker's research on art in rural contexts in Newfoundland and the Shetland Islands and wanted to work with her on a project about loss in this province.

"There is a way we react to gradual loss in our small communities, in towns where there are more deaths than births – more funerals than christenings," says Walker to a local junior high art class.

Text will be spelled out in Morse code using artificial flowers collected from outside cemeteries in the province. Housed in St. Mary's Anglican Church in Elliston, near the Sealers' Memorial and the Home From the Sea Interpretation Centre, there are also connections to sudden, large-scale losses like a1914 sealing disaster that took the lives of 251 people from communities nearby and prompted significant changes to regulation of the industry.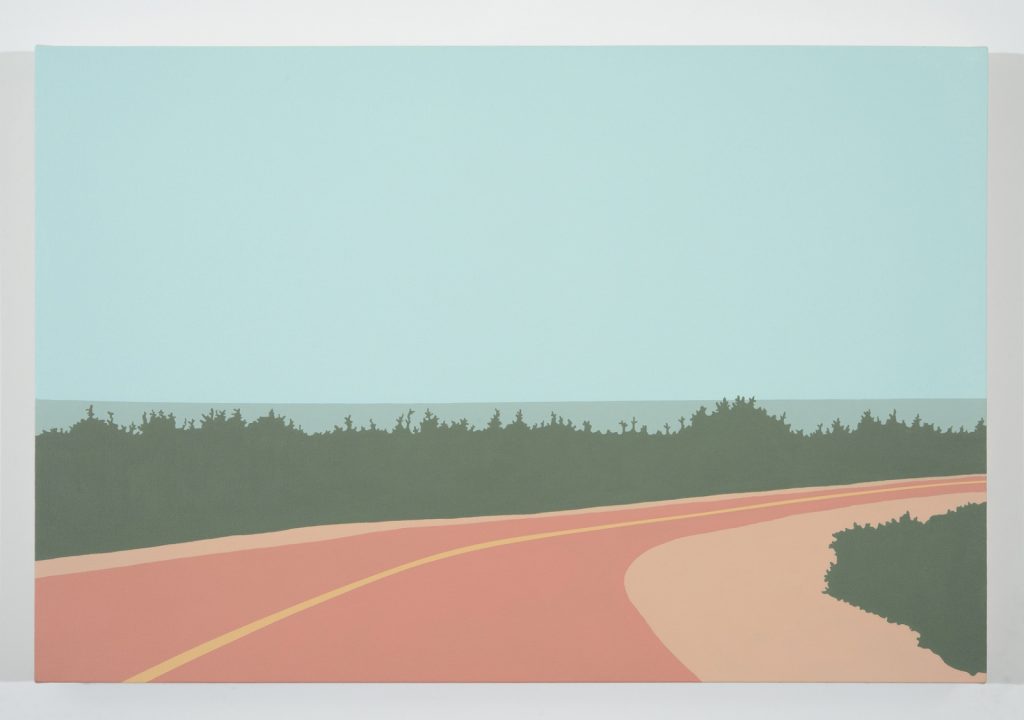 St. John's artist Kym Greeley will present a new series of paintings based on the visual elements of driving along the Bonavista Peninsula. Eschewing the usual tropes of Newfoundland landscapes like boats, icebergs, and ocean, Greeley investigates the ways most visitors and residents actually see the places around them – through the windshield of a car. Using this fixed perspective as a frame, and images taken with the professional camera she mounts to her dashboard, paintings will play with colour, atmosphere, and subtle changes in landscape from painting to painting, recalling the slow-moving imagery of a long roadtrip.

Toronto-based artist Meghan Price will install two projects and lead a boulder kite workshop and geo walk in conjunction with Suzanne Nacha. The two met on Fogo Island, NL when Nacha was Geologist-in-Residence with the Shorefast Foundation and Price was Artist-in-Residence at the Museum of the Flat Earth.

In Price's Body Rock, paper is covered with graphite rubbings that record subtle geological textures, then stitched into floating "boulders" to remind us that rock, viewed in its own timescale, is not the sedentary material we imagine, but something always in motion.

New Balance, on the other hand, implicates consumer culture and waste in geologic time by recreating upper layers of the earth's crust in high-tech textiles, and the foams and rubbers of athletic shoes. Price and Nacha will also participate in a GEOart symposium on August 22 and 23, organized by Discovery Aspiring Geopark Inc. – a group dedicated to securing UNESCO Global Geopark designation for the upper half of the Bonavista Peninsula.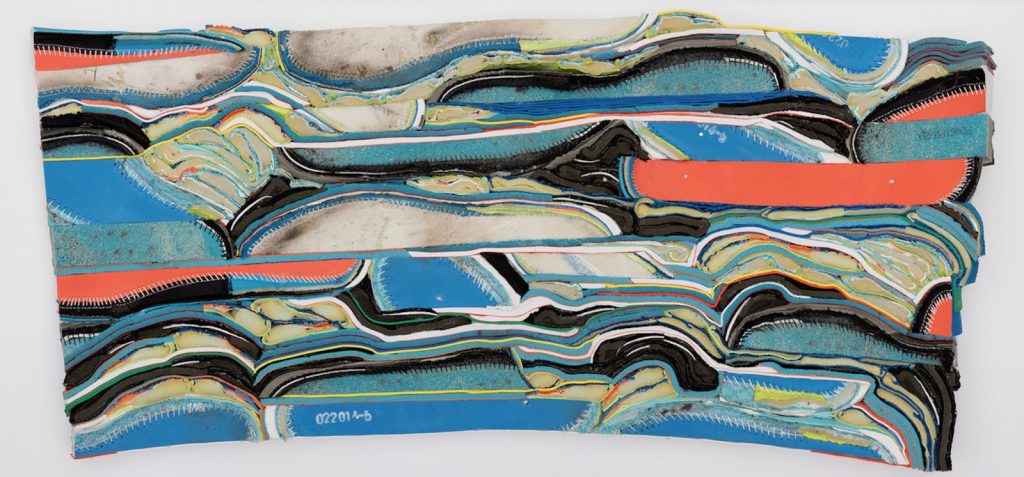 Additional programming was recently announced and the schedule includes panel discussions, a curators' tour, workshops in photography and natural dyes, an outdoor kiln firing, a pop-up food truck, and film screening.

The Bonavista Peninsula is a locus of regeneration with new businesses opening and young people moving to the area, despite its relatively recent decimation by the cod moratorium in 1992. Buzzwords tend to fly around coverage of new initiatives in the province – cultural tourism, sustainability, diversification – terms that often seem disconnected from the people who live the theory.

When considering the context of the Biennale, Beaudette wonders "How do you create these new economies without destroying what's there? How do you do it by building on what's there and be sensitive to the area without imposing some kind of Disneyland impression? You can build on what's there – the culture, the history, the geology – and use art as an economic stimulator and a force for social change. It's a whole other function of art that I'm really excited about, and it's resonating in other, similar communities."

Beaudette laughs when asked about the lasting effects of the 2017 Biennale, as there had once been serious discussion about whether people on the peninsula would even attempt to pronounce the word biennale. Now, she says, "it just rolls off the tongue" among her neighbours.

Someone in the local paint shop mentioned recently that he'd visited all 25 of the 2017 sites. "That makes it meaningful. So many of these things were so fun and engaging that it inadvertently made fans of cutting-edge contemporary art. That feels productive," says Beaudette. The fact that many local viewers had personal connections to the sites where the art was displayed meant "there was ownership there."

My experience as a visitor to the Bonavista Peninsula during the last Biennale felt like the best kind of road trip. I discovered places I might never have encountered and had discussions that would never have occurred otherwise. I saw and learned something new at every turn.