Moon phases are like reading habits, as we move through our days, nights, and lives guided by lunar cycles and folding the corners of pages, mapping meaning and making connections through art, poetry, criticism, and drawing.
This past Spring during MagNet 2019, Canada's Magazine Conference, I had the opportunity to go to the moon, and visit Aga Khan Museum in Toronto for The Moon: A Voyage Through Time. While this year's full summer moons fall on July 14, August 15 and September 14, Mi'kmaq divide their year into tepgunseig (moons), and each moon is named for the significant ways of life at the particular time of year.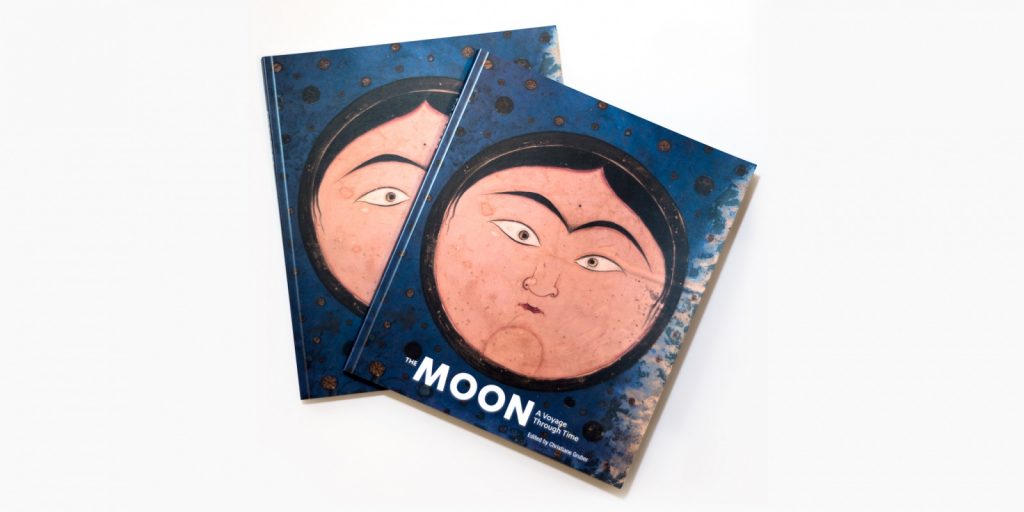 The Moon: A Voyage Through Time publication speaks to the earth's ancient satellite, and celebrates the fiftieth anniversary of Apollo II, the first moon landing in 1969. The exhibition is on from March 9 to August 18, 2018, yet The Moon: A Voyage Through Time's (Aga Khan Museum 2019) exhibition book offers readers the opportunity to engage with the moon and its various influences and inspirations on Islamic faith, poetry, visual and material cultures, and science.
The Moon: A Voyage Through Time doesn't have any explicit relations or connections to the art world in Mi'kma'ki, yet it is a way to loosen our bodies, minds, and hearts and return to the sky for answers. In fact, I would argue The Moon: A Voyage Through Time is a significant publication for all readers, no matter where they are located. As the great timekeeper – grandmother moon illuminates us all, reveals our shadows, offers wisdom and guidance wherever we are.
Our relationship to the moon is personal. Our relationship to what we read is personal.
---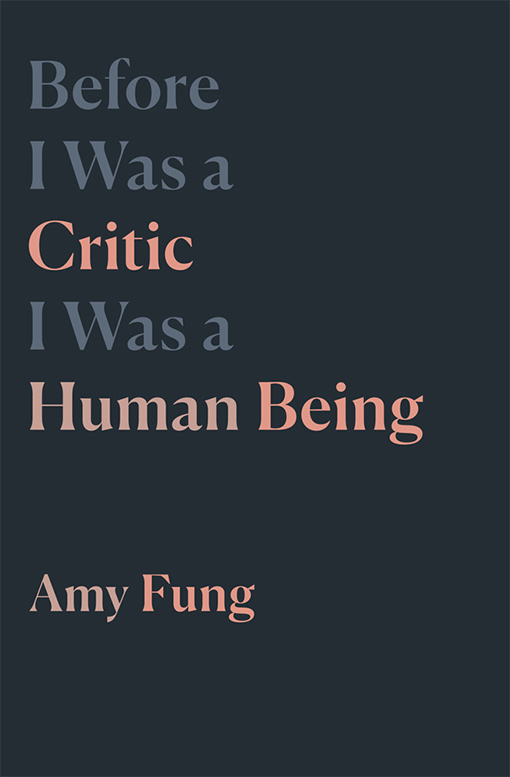 Amy Fung's Before I Was a Critic I Was a Human Being, (co-published with Artspeak Gallery and Book*hug 2019), a collection of nonfiction essays examines her experience as an arts critic of Canada's mythologies of multiculturalism and on-going colonial violence through a first-generation settler immigrant lens. Fung, who was born in Kowloon, Hong Kong, and was reared in Edmonton on Treaty 6, is widely known for her writing in Canadian Art, Vue Weekly, C Magazine, and academic publications. Arguably one of the best book titles in recent years, Fung's Before I Was a Critic I Was a Human Being speaks to the necessity of humanity in the art world, and art criticism in particular.
In the chapter, "Witness," Fung bluntly speaks to quitting art writing after many moons of being a full-time freelance art critic, and how she felt a shift in thinking, being, and living.
"The hustle no longer suited my rhythms of how I wanted to experience art or life," she writes. "Sound-bytes and hot takes cannot hold all that remains invisible and present in the world. Complexities do not need another simplified breakdown. Criticality is harder to market, often reserved for academics with specialized language, but criticality is actually the moment when we begin to be a little more honest with ourselves and each other."
Honesty is intrinsic to art and artistic practice. If the work is dishonest it fails.
---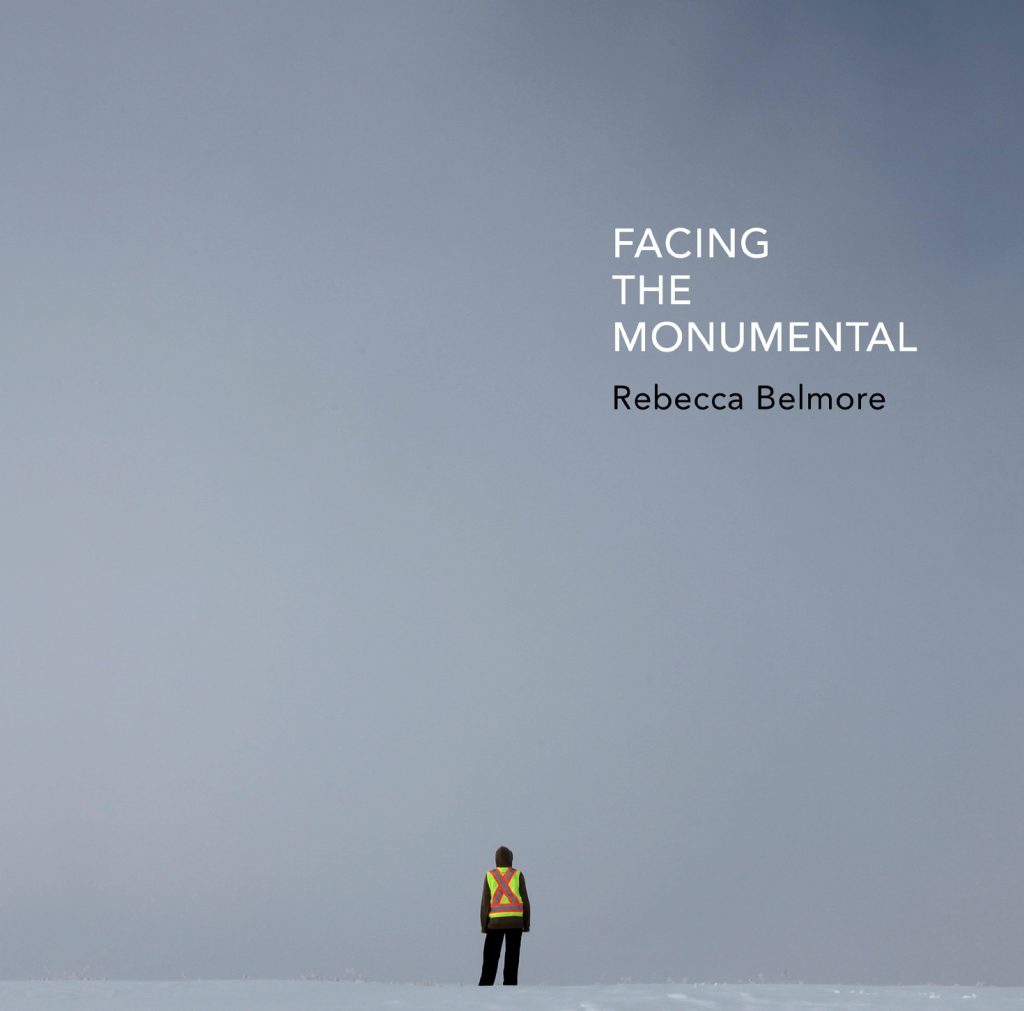 Interdisciplinary Anishnaabekwe artist Rebecca Belmore is one of the most transformational and powerful human beings working in Canada today. Belmore's Facing the Monumental, edited by Wanda Nanibush (Goose Lane 2019), documents the artist's largest survey exhibition of her work to date at the Art Gallery of Ontario. With over thirty years of art practice, Belmore's work is political, socially aware, and deeply sensitive to the suffering of others.
Wanda Nanibush, Anishinaabe editor and Art Gallery of Ontario's first Curator of Indigenous Art, writes in Facing the Monumental, "Rebecca Belmore's art practice faces the monumental issues of our time by inviting us to be witnesses and to engage in caring about what we see. Her deeply intuitive process guides us towards our own poetic and beautiful responses. The conclusions of her work are never obvious, nor are we told what to think: she has too much respect for the audience's experiences and knowledge. She believes in the ability of art to have its own language and its own way of leading us somewhere new."
Belmore's iconic video and installation work "Fountain, 2005," created for the Canadian Pavilion at the 51st Venice Biennale, is a haunting single channel video with sound, recorded at Iona Beach in British Columbia, projected onto falling water. One of Belmore's most poetic works is where water becomes blood, and hard-truths are revealed.
Belmore, who was recently honoured with a Doctor of Fine Arts degree at NSCAD University at 2019's graduation ceremony, invites viewers to face ourselves, one another, and the struggle against violence, in particular the violence against Indigenous women. Her aluminum piece installation "Wave Sound, 2017", which travelled to Banff National Park, Pukaskwa National Park, Gros Morne National Park, and Chimnissing, Beausoleil First Nation, asks participants to actively engage, and listen to the land.
---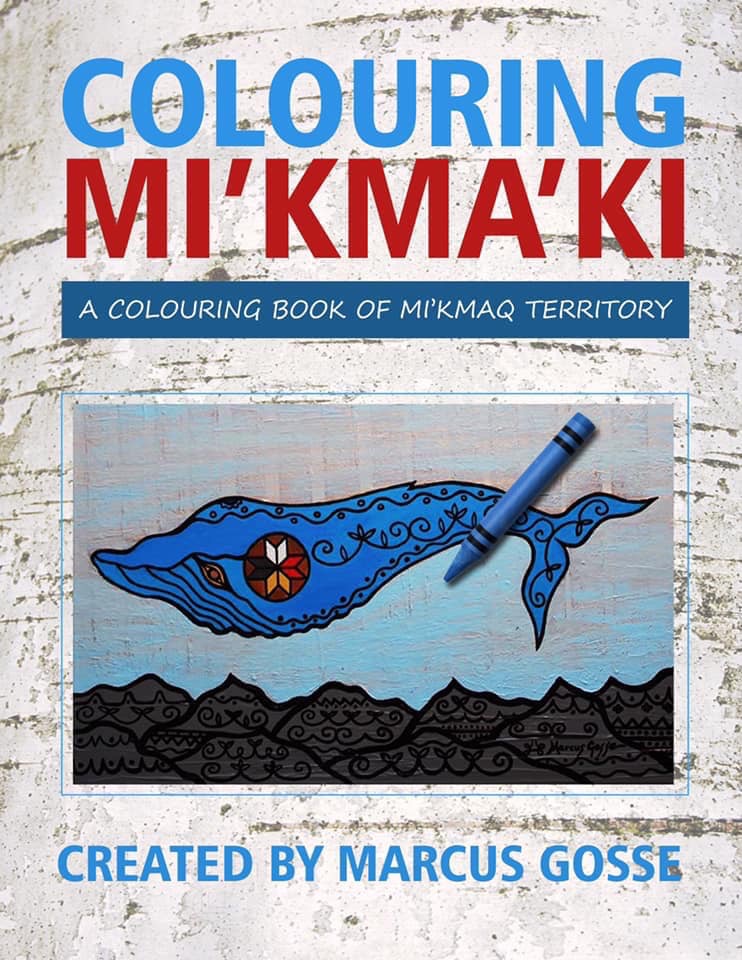 While listening is a way to root and reconnect to the land, colouring is another.
Mi'kmaq artist Marcus Gosse has created the perfect summer activity in Colouring Mi'kma'ki: A Colouring Book. Spend the afternoon colouring whales, Mi'kmaq Petrolgyphs, Hieroglyphs, and the ancient eight-pointed Mi'kmaq star, which honours all cultures. Gosse's work as a painter, and multi-disciplinary artist explores Mi'kmaq identity and culture. His work "Visions from a Sweat Lodge," "Mi'kmaq Caribou (Qalipu) Soup," "Shining Bright ("Paqtasit") – Brooke Trout," and "Revival ("Minua'lat") were acquired by The Rooms Provincial Gallery in Newfoundland, and honour cultural rebirth in Mi'kma'ki (Mi'kmaq Territory – Newfoundland, Nova Scotia, Quebec, PEI, New Brunswick and Maine). Colouring Mi'kma'ki: A Colouring Book, with 26 drawings and an index of all the drawings with matching titles and descriptions,took over 13 moon phases to create and draw.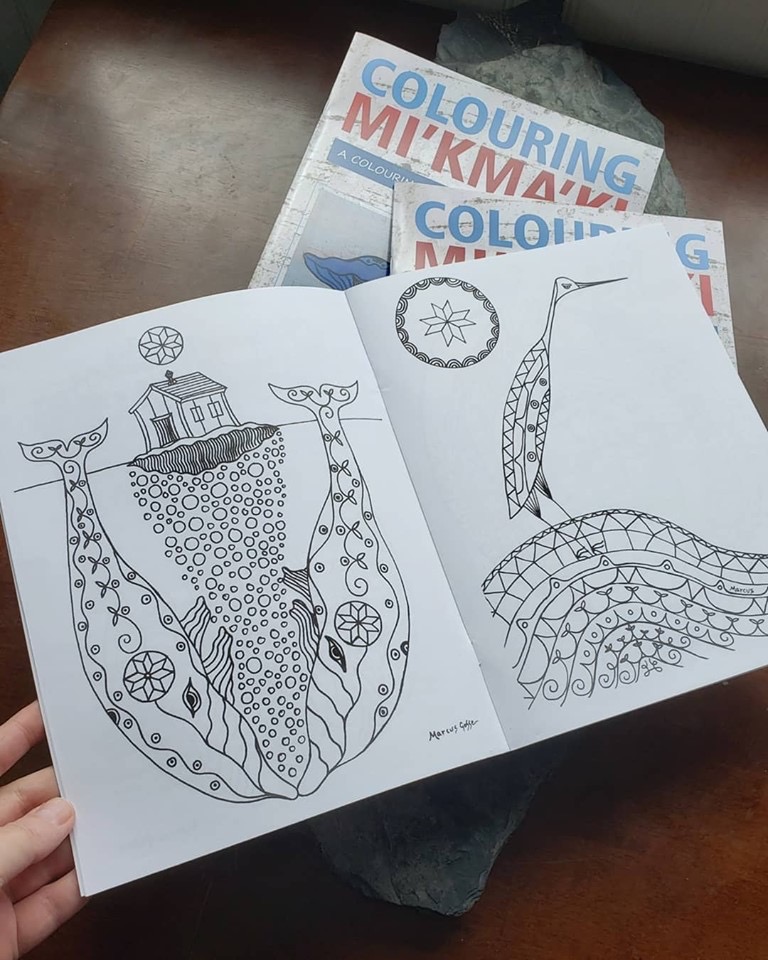 "It is a family colouring book that everyone can explore Mi'kmaq culture together," says Gosse. "It's a great learning resource for teachers and people wanting to learn more about their Mi'kmaq culture together."
---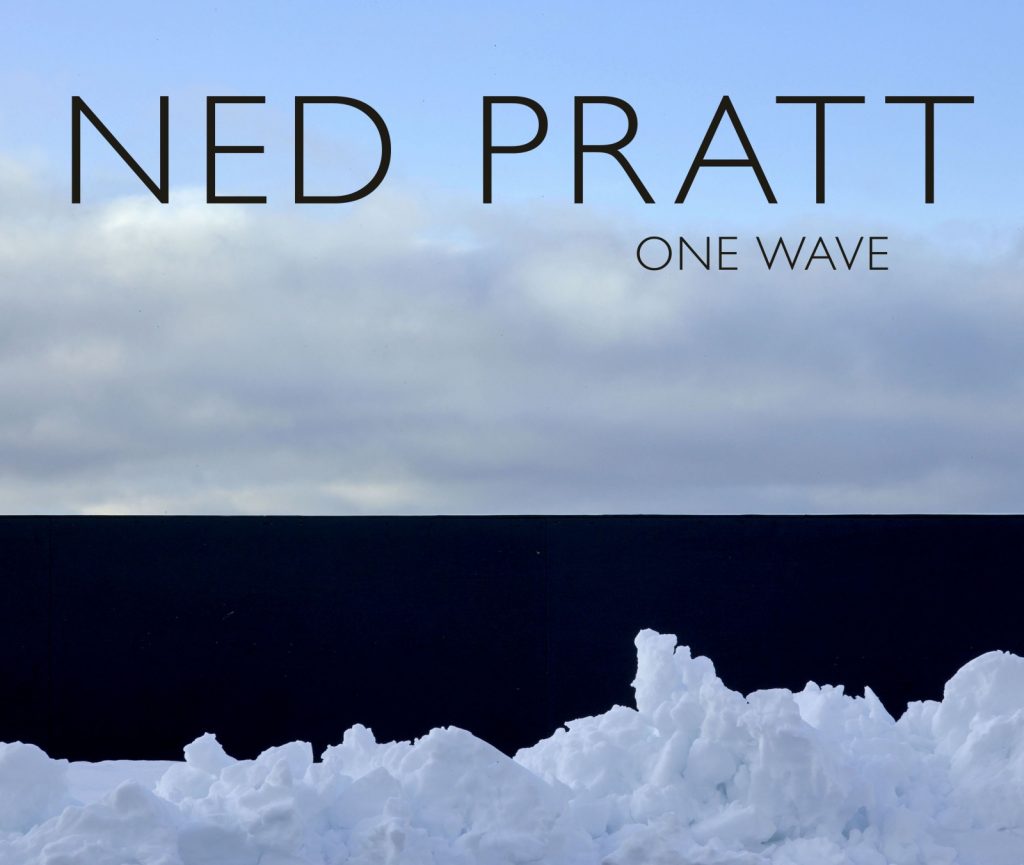 Newfoundland photographer Ned Pratt's One Wave (Goose Lane 2019), dedicated to his mother Mary Pratt (1935-2018), stunningly composes a different vantage point of the island in the sky. Almost anti-narrative, Pratt's work quietly detaches from the typical images of Newfoundland and Labrador. Whether it's a "Fog Bank at Cape Race, 2017" which is mostly sky, or a largely oceanic image with a small rooftop titled "Fog Horn Shelter, 2015," Pratt's work is unsentimental, yet captures the unyielding expanse of Newfoundland. He also acknowledges the influence of his artist parents Christopher and Mary Pratt early on in his practice, and how through their legendary work he found his own way of seeing.
Ray Cronin, writer, curator, and former Director and CEO of the Art Gallery of Nova Scotia, writes in his essay "Between Sea and Sky," in One Wave of the three ways to get to Newfoundland – "by sea, by air, or by birth." He describes Pratt's work as an act of capturing water becoming air, or air becoming water.
"The enormity of sea and sky, the tenuous rootedness of the human on the land in the face of the sheer power of nature, the contrast between infinite and intimate space – these are the things that Pratt is thinking about in his landscapes. The landscape form has always been a mode of thinking, although, at root, the landscape is a way of seeing, a way of framing the land into digestible – cogitable – compositions."
---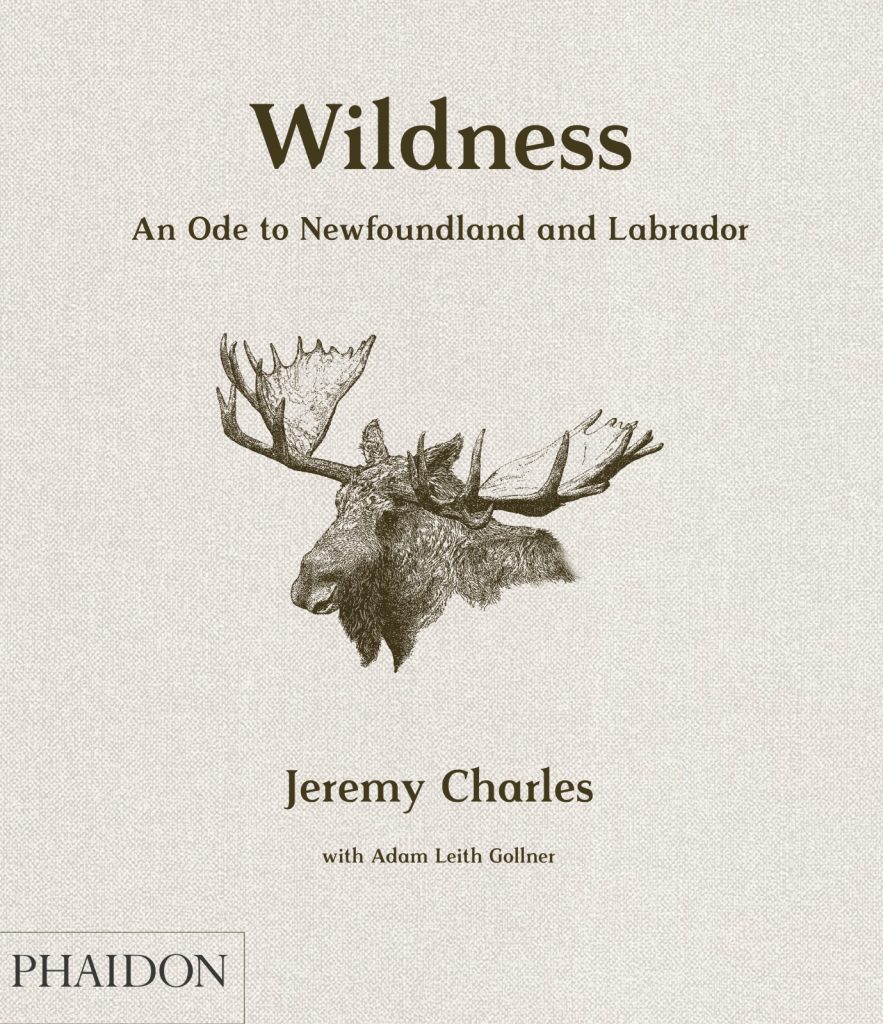 Newfoundland star chef Jeremey Charles recently released the visual feast: Wildness: An Ode to Newfoundland and Labrador (Phaidon 2019), with contributions by Adam Leith Gollner, and a foreword by Zita Cobb. I believe food culture can be art culture, and Charles fuses his traditional upbringing and culinary finesses to create a stunning book that is part cookbook, part artbook, all beauty and wildness with photographs by John Cullen.
In the introduction to Wildness: An Ode to Newfoundland and Labrador, Charles writes, "There's nothing I love more than being out on the land, catching a monster brook trout, or scouring the shore for thin slabs of rock that we can use as serving planks. Going out on the land and being in the wild is healing. In that spirit, I hope that this book will provide a glimpse of how we do things – both in town and around the bay. May it bring people closer to the community, traditions and ingredients that we hold so dear in Newfoundland and Labrador."
---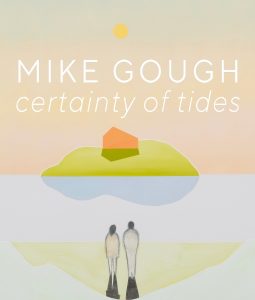 Newfoundland-based artist Mike Gough's Certainty of Tides, an exhibition catalogue published with his solo show at Jones Gallery in Saint John, explores how memory is ellusive, and how painting is a means of preserving time and place.
Perhaps art remind us – nothing is ever truly lost, or paradoxically, we will lose everything. I'm not certain these days, as I am sitting in my Montreal apartment slowly packing up boxes of books, dishes, records, and art. The things that make up a life. I am humbled looking at The Lost City, Ian MacEachern's Photographs of Saint John by John Leroux (Goose Lane, 2019), which is dedicated to the former residents of North End-Main Street, not far from where I will soon live.
Gough writes, "Digging deep into my past, the earliest of these paintings told stories my childhood – fishing trips with my father, beach fire at the cabin and evenings spent playing the backyard – fond memories of my upbringing in Newfoundland. However, with the passage of time, details are lost, people forgotten and we are left to fill in the blanks."
---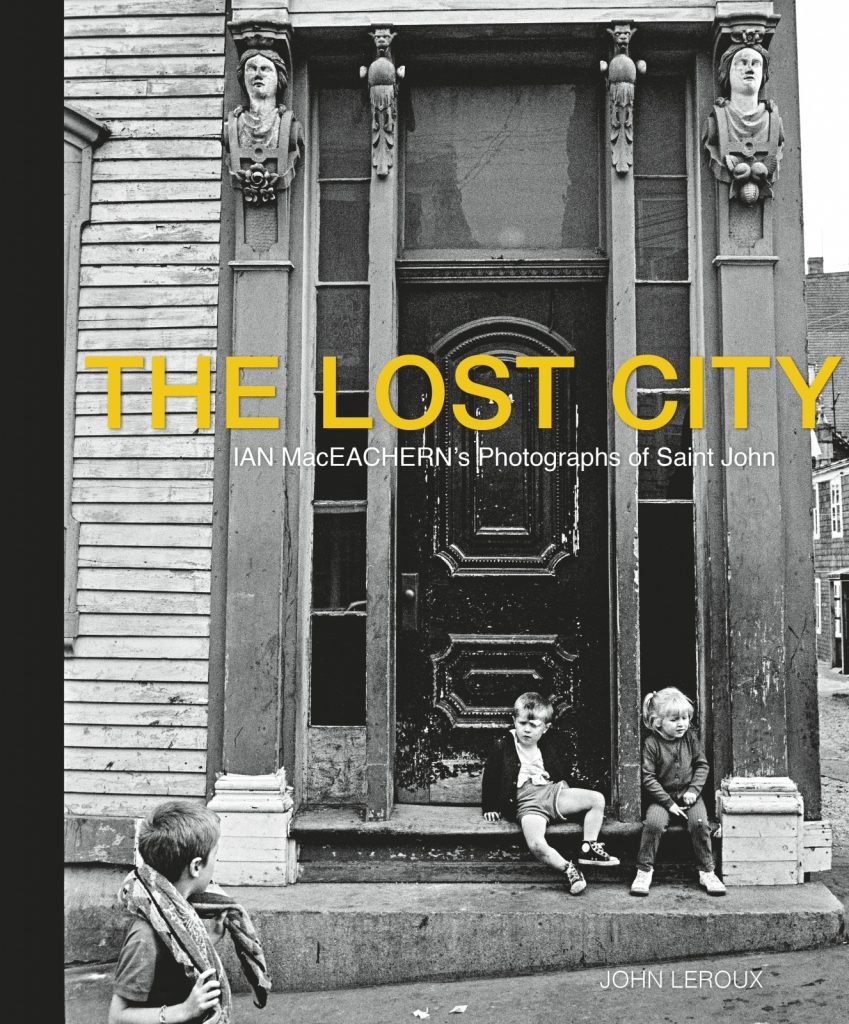 As my partner, who is an architect, and I are relocating to Saint John so I can begin my PhD studies in Creative Writing at the University of New Brunswick, MacEachern's black and white photographs of the people and architecture of 1960s Saint John depict a city on the edge of devastation, yet through their spirits are filled with colour and life. This is a Saint John of yesteryear, yet in some ways, remains present. Photographs like "Children on the steps, Elliot Row, 1969," and "Children playing, Moore Street, 1968," honour a generation who ran freely, and bonded in the streets despite poverty.
Leroux writes in The Lost City, Ian MacEachern's Photographs of Saint John, "The metamorphosis of a not-so-long ago Saint John was fueled by a costly naivete that severed the city and drained life out of entire neighbourhood… The work of Ian MacEachern helps us find atonement. A long-neglected voice has been pitched to thousands who live in a place that no longer exists. These photographs show us a Saint John that was tired but full of energy, decaying but full of life. This is the lost city."
---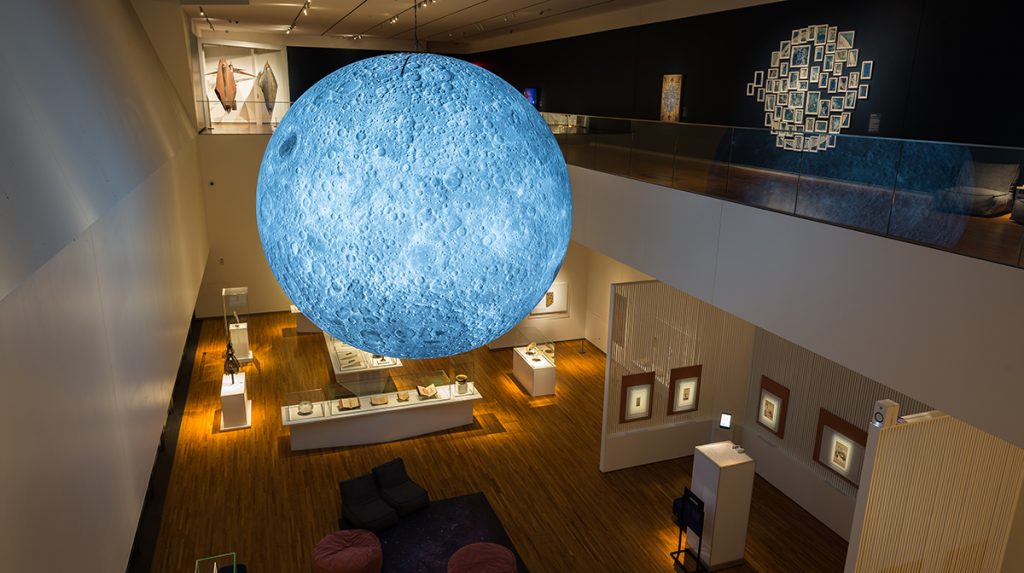 Here I am again moving from one port city to another, unsure how to measure loss in this constant migration. Always having to leave one place for another, I am grateful to see life in all its glory, complexities and violence reflected through these books, and to come home to Mi'kma'ki in time for the next moonrise. As it is through art, and moonlight that nothing is ever lost – no city, no season, no hope, no memory.