Hosted at Parsons School of Art and Design in New York City as part of Project Anywhere, the "Elsewhere and Anywhere" conference presents art and research at "the outermost limit of site specificity". The project hosts artists whose work engages micro to macro – bringing smaller, localized stories into the international art realm and beyond. It offered the opportunity to tap into the artistic psyche and methods used to reach public audiences through art.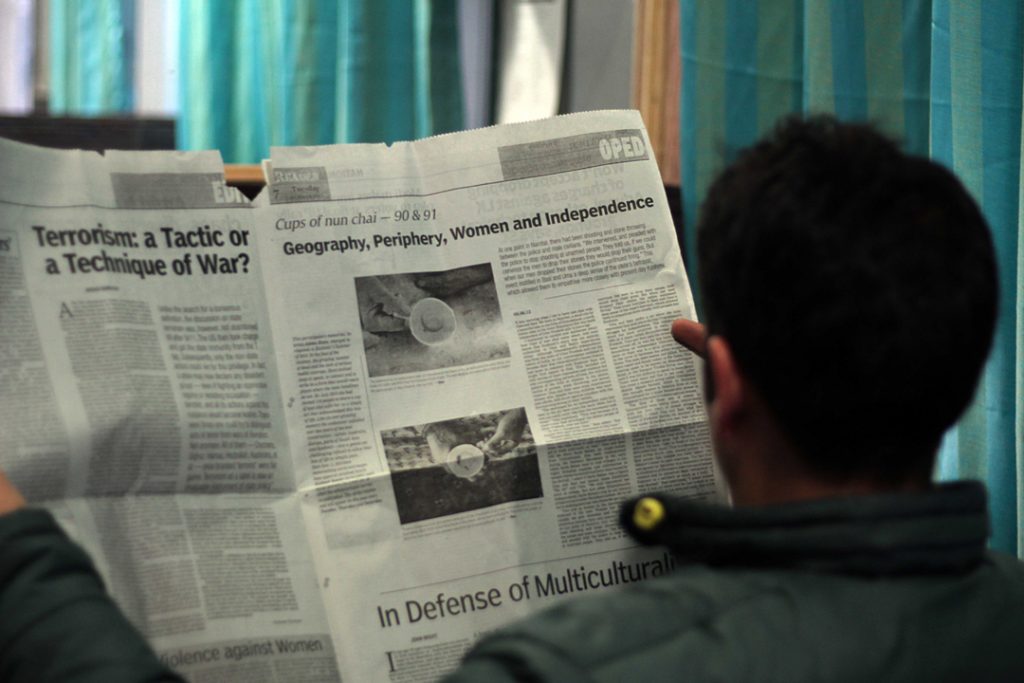 Of particular interest to my own research is the generative ability of art—how connections made within ones self and between participants can bring forth a sense of belonging and make a difference. Presenting my work in company with two others, the actioning panel showcased artists with participatory or socially engaged practices. These included Alana Hunt's memorial project Cups of Nun Chai and Joanne Choueiri's research project The Missing Album alongside my own work in civic parades, Ris Publica. Motivated by the political—both locally and globally, our group presented works that are taking place over several years and find entry into the political sphere through social engagement.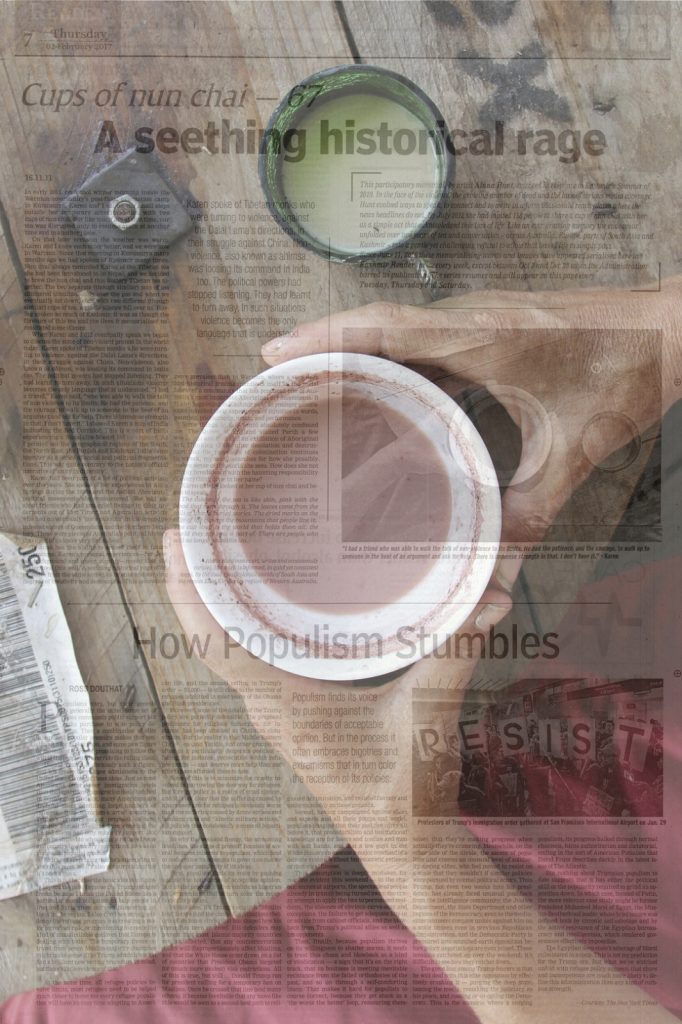 As a somewhat recently recognized mode of art, socially engaged practice grapples with murky questions such as who has the authority to represent/be represented and how? During our panel, ethical questions were raised surrounding the responsibilities of artists with a socially engaged practice. Curator Macushla Robinson joined us to moderate the discussion. Our actioning panel attempted to address these questions as a point of departure.
The most pointed question implied that artists acknowledge their privileged position in the midst of the disadvantaged, suffering or voiceless participants in the artwork. While this is the responsibility of every artist to bear one's position of power in mind, I would offer that the work of socially engaged artists does not bring something from nothing. The participants involved, far from being vacuous, bring their own issues into the public sphere through common participation – the artwork coalesces a pre-existing meaning.
Perhaps these issues are brought to mind currently because Suzanne Lacy, an early instigator of socially engaged projects, is being celebrated in a retrospective exhibition titled We Are Here. After nearly 50 years of work that has brought real issues of participants' personal lives into the public forum through her art, she is emblematic of an artist who has deployed the complex privileges she holds to create platforms for a multitude of voices alongside her own.
Her project Between the Door and the Street is emblematic of this process. She notes that it grew out of a foundational series of conversations between Lacy and a group of activist women in New York City, held over the course of five months. The ideas, expertise and principles from these conversations coalesced into a collaboratively developed discussion program loosely facilitated on each of 60 stoops in a Brooklyn neighborhood and reflected the region's vast diversity. On the day of the final performance, nearly 2500 visitors entered the temporarily closed-off street, via a sound installation while the scene was punctuated with bright yellow project signifiers: the street held a painted line, potted chrysanthemums, and certain participants lead conversations, dressed with yellow scarves. Each porch conversation was distinctly pitched to the original discussions ranging on issues of gender, race, ethnicity and class. As the discussions wrapped up, tables and refreshments were offered with a musical performance to close the event.
Of current relevance to Lacy and the conference discussions, I am brought to the writing of philosopher Hannah Arendt (1906 -75). Her notions of appearing in the world, forward that our unique personae, what she terms the living essence of a person, appears through its presentation to others. Quite opposed to a self-willed identity, appearing in the world only occurs in the public-political arena. Recognizing the need for people to bring themselves out – that self-representation, of identity, of concerns, requires that we leave private spaces, and coalesce in public, where our appearance is recognized politically. This concept may run contrary to most contemporary notions of individuality existing as an expression of one's personal makeup, but it supports the rationale for art projects occurring Elsewhere and Anywhere.
Each unique person at the conference and involved in each project, carries their own differing levels of agency, limitations and diverse points of view. Rather than working in solitary private practices, projects presented at the conference offered a unique opportunity for people to come together through carefully embedded activities that promote the emergence of new considerations.
Appearance, or agency to be in public, has much less to do with the nomination of authority from outside; rather, it involves enmeshing oneself in the currents of discussion and recognizing one's own position therein. The recognition Suzanne Lacey is now receiving (though developing this process throughout her career) should prompt artists working in a socially engaged context to continue her work; to reveal these qualities (of the space of appearance or agency) to both the participants of the projects and the audiences, locally and globally, lest these abilities be assumed to reside in only one arena. While these thoughts were not the focus of the conference itself, the conversations on our panel reflect important conversations on public and participatory practices essential here, elsewhere and anywhere.