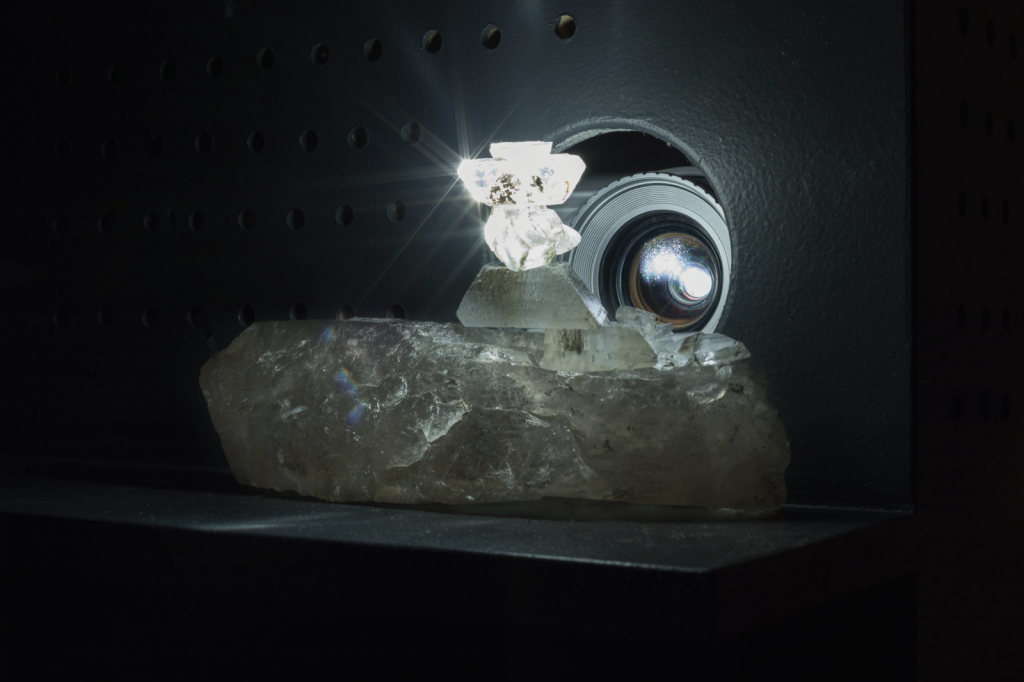 The concept of call and response evokes a dialogue rooted in musicality, a back-and-forth predicated on sharing and reflecting back, developing, and growing a conversation. #callresponse, co-presented by Saint Mary's University Art Gallery and Eyelevel Artist-Run Centre, is an ongoing project that developed out of Tarah Hogue's research on Indigenous feminisms and artistic practice at grunt gallery in 2014.
In collaboration with co-conspirators Maria Hupfield and Tania Willard (their preference for "co-conspirator" or "accomplice," a specific politicized alternative to "ally" inspired by Jaskiran Dhillon's "On Becoming an Accomplice," explained in the stunning exhibition catalogue), this traveling and ever-evolving collection reflects on the specifically institutionalized site of "the gallery," a series of conversations and interactions with the physical land, its inhabitants and keepers. These conversations center Indigenous women and their practices.
Artists Christi Belcourt, Maria Hupfield, Ursula Johnson, Tania Willard, and Laakkuluk Williamson-Bathory collaborated and conspired with Isaac Murdoch, Esther Neff & IV Castellanos, Cheryl L'Hirondelle, Meagan Musseau, and Tanya Tagaq to create a series of site-specific works that have continued to evolve as an ongoing project, and result in unique gallery exhibitions and across the country. Engaging with the hashtag #callresponse—perhaps the most ubiquitous symbol of a modern form of conversational structure and organization—viewers are invited to peek into a much larger and more expansive meta-dialogue.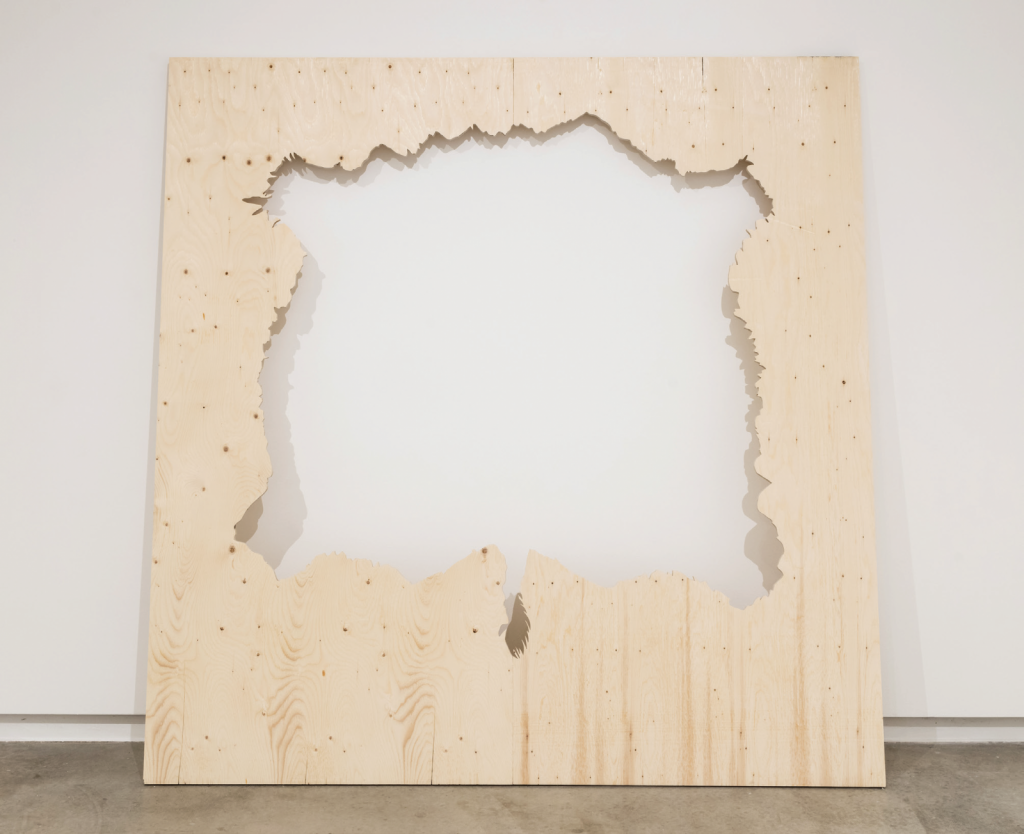 There is a sort of starkness in the placement of the various works in the gallery, and a bareness to some of the pieces themselves. This creates an intensity and offers a complex intimacy that permeates the entire exhibition. For example, Belcourt and Isaac Murdoch's Reconciliation with the Land and Waters, is a physical record of ceremonies the artists led at gatherings on Indigenous governance across Manitoba, Ontario and Saskatchewan in 2015 and 2016, and now exists in the gallery in absence. The robe was gifted to the artists, who are part of the Onaman collective, by the Grand Chief, and it was returned to the artists in support of their community work.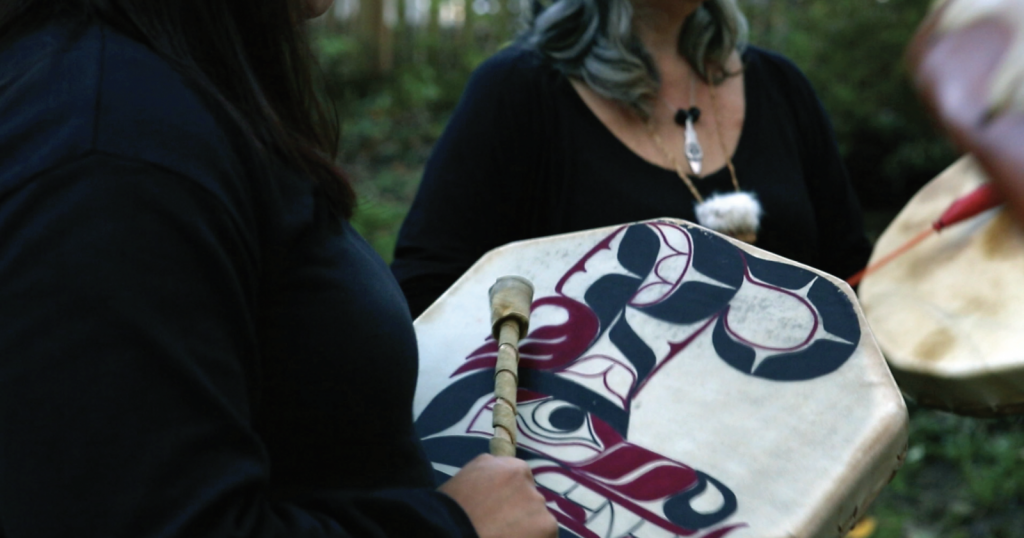 The simplicity and deceptive familiarity of Ursula Johnson and Meagan Musseau's collaborative audio-based endurance piece Ke'tapekiaq Ma'qimikew: The Land Sings belies the complexity and sheer breadth of the work. A map affixed to the gallery floor notes the "SMU Art Gallery, Halifax NS" as a sort of starting point for a journey charted across 13 maps tacked up along the gallery wall, which ends at "East Bay Beach, Cape Breton Island, NS." Through a pair of headphones, the viewer is able to listen to Johnson's "song from and for the land."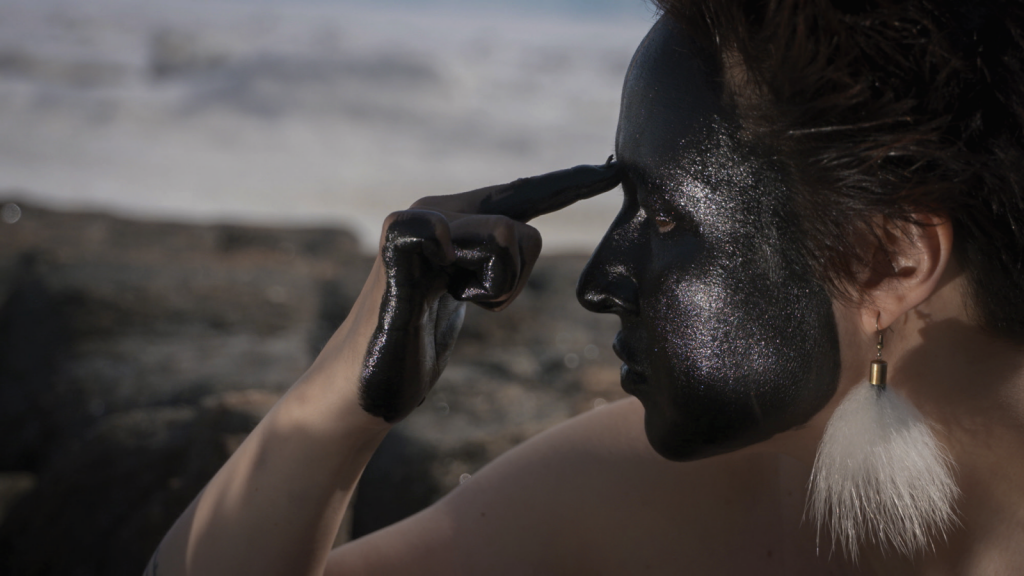 Perhaps the most arresting pieces are Williamson-Bathory's video-based works, which visually dominate the gallery with their size and activity, and are unflinchingly, almost confrontational, in their blend of intimacy and engagement. Timiga nunalu, sikulu (My body, the land and the ice) features the artist reclining nude upon a vast icy landscape, a classical art pose and composition which is disrupted by the artist's use of "uaajeerneq," a Greenlandic mask dance that plays "with elements of fear, humour, and sexuality." The collaboration here features Inuk multidisciplinary artist Tanya Tagaq performing a contemporaneous vocalization, and in the moment a soundtrack of sorts for both the original video, and to Williamson-Bathory's transformation into uaajeerneq, culminating in a physical performance between the women that exudes a sort of intimate kinship, and a demand to the audience to "actively experience, witness and remember."
Maria Hupfield's "call" to conversation is demonstrated simply by Bag, an industrial felt replication of Anishinaabe floral beadwork designs that the artist carried throughout a number of her performances. Post-Performance / Conversation Action is Hupfield's adaptation of the highly institutionalized artist talk into a form of intergenerational community building, centering Indigenous women.
Feet On the Ground, the participatory group performance response developed with IV Castellanos and Esther Neff, challenges the viewer to examine their role in decolonization, explicitly asking "do you want to surrender or take action?" In the gallery, the physical evidence of this active collaboration (surveyor's tape, tiny foam tools, stark black banners) lays on the floor, and the silence of the objects highlights the dynamic human component necessary to enact.
Tania Willard's Only Available Light is perhaps most explicit in its confrontation of the manipulation and exploitation of Indigeneity by settler colonialism, something it achieves with brilliant simplicity. By placing selenite crystals in front of a projector, the silent 1928 film The Shuswap Indians of British Columbia, originally commissioned by the National Museum of Canada, Willard disrupts the transmission of the images and forces the audience to reconsider what they're viewing. This disruption is underscored by Leela Gilday's sound composition, and the placement of these crystals with a birch bark basket "rescued" from an antique store, and glass Listerine bottles salvaged from Willard's reserve. The bottles are filled with seed beads and digital prints of the selenite windows of a Roman cathedral, and illustrate children on their way to residential school.
#callresponse cannot simply be understood as a response to reconciliation or a catalogue of resistance. Rather, it is an ongoing project of engagement that rejects marginalization in favour of an exploration and prizing of Indigenous women artists, and the impact of their work.
As Hogue explains, "We wanted to represent the fullness, the critical, vital abundance of Indigenous women's artistic practices, who are leading conversations and actions for the future. It's also important to say, however; that the invitations were all premised on a consideration of long-term engagement within the artists' respective communities while recognizing that the 'community' would also be different in each case. It's really that on-the-ground work that brings all of these artists together."
Kathleen M. Higgins is a K'jipuktuk (Halifax) based arts writer, public servant, and dog aunt.