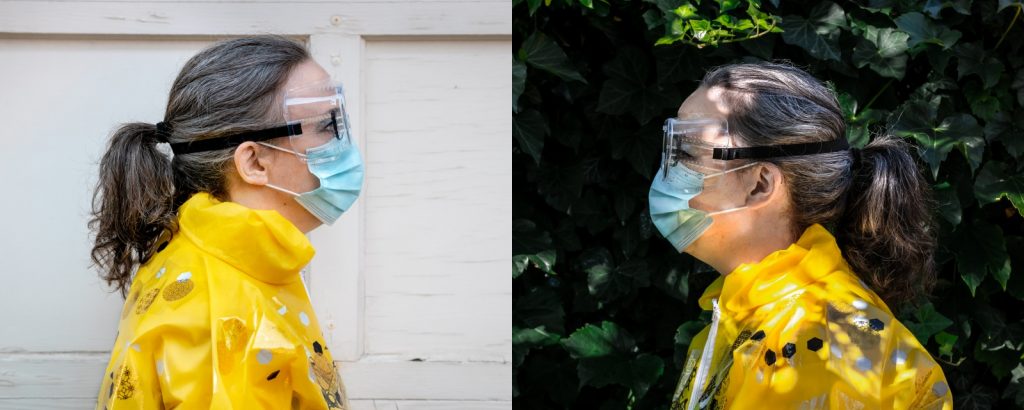 Since the beginning of the COVID-19 pandemic, parents around the world—in particular mothers—have faced the conundrum of working from home while simultaneously providing comfort, care, and distraction for their children. The illusion that work is work and home is home, bred from decades of capitalism, seemed to dissipate. For many, the lockdowns over the past year have opened eyes to how interconnected our personal and professional lives really are, one multifaceted life that sometimes exists in a workplace, and sometimes at home.
Last year, Dr. Jennifer Willet, an artist, scientist, and mother of young twins, found herself at home faced with some unprecedented field work: parenting during a global pandemic.
Willet is best known for her research in the emerging field of BioArt. It plays upon the intersections between art and science through diverse approaches such as performance, installation, photography, and sculpture, often combined with social practice and scientific methods. In response to the undeniable blending of her research and responsibilities as a parent during the pandemic, Willet developed an interdisciplinary art project, COVID Suit, performed by her alter ego "COVID Suit Mom."
COVID Suit is a performative series that involves Willet wearing a hazmat suit decorated with molecular patterns drawn from the COVID-19 virus and its variants, as well as reflective shapes and stickers that are chaotically layered on the suit. The suit represents the anxiety of attempting to protect oneself, and one's children, from the invisible virus when leaving the home. In a series of performances, Willet moves through public spaces with her children, wearing the suit and navigating isolation and public health measures. While the series appears to be hyperbolic and even humorous at times, Willet grasps the panicked experience of not only parents but also caregivers, communities proven to be more vulnerable to the virus, and, quite frankly, the general public.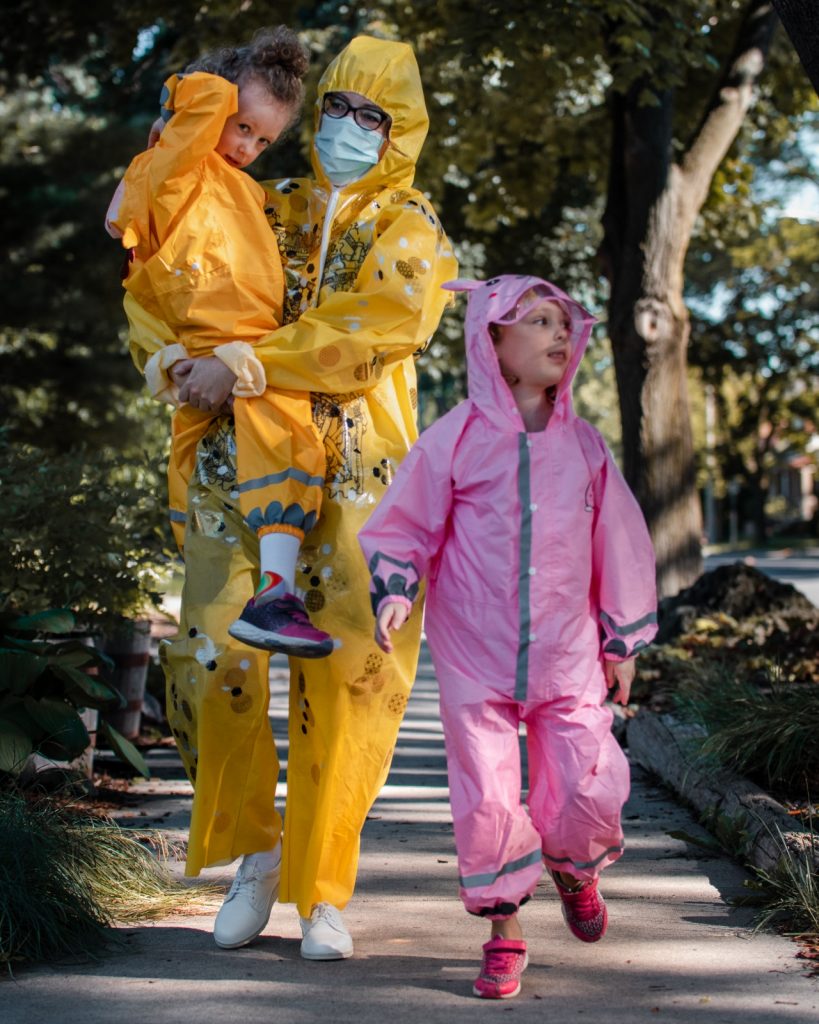 Willet's COVID Suit series was commissioned by IOTA Institute (Halifax) and the INCUBATOR Art Lab (University of Windsor), and photo and video installations are under development to be exhibited in-person and online. In addition to the public performances, Willet has developed a series of DIY BioArt workshops, the first of which was presented online by Science Gallery Detroit and the University of Michigan in December 2020. In COVID Suit: Stay At Home Paper Laboratory Workshop, Willet guides participants through building and interacting with their own paper laboratory, based on the INCUBATOR Art Lab. In doing so, Willet further contextualizes her COVID Suit project and the reality of being isolated from her physical laboratory during the pandemic.
"This becomes sort of a metaphorical space where we can explore what a lab can look like, what can happen in a lab, who belongs there," says Millet, referencing how building diorama houses with her children over recent months became an inspiration for the project. Developed with Willet's research team at the University of Windsor, the printable maquette of the lab became a DIY micro-space for experiments and creative play with BioArt, an intersection of not only art and science but of home and work, together on a single stage.
COVID Suit is among many projects that have been adapted to respond to our diverse work environments over the past year. During the summer of 2020, Anna Leonowens Gallery approached Atlantic-based artists to describe their work spaces in relation to lockdowns and spending more time at home. Their IGTV series, Home Work: Lure of the Atlantic, illustrates the working-from-home experiences of several Atlantic-based artists, including PEI-based textile artist, Rilla Marshall.
Marshall's life as a mother and an artist is apparent in the short feature as she provides a glimpse into her pandemic life, which is not unlike Willet's. In a tour of her work in the group exhibition Creative Obsessions: A Look at Contemporary Craft in Prince Edward Island, at the Confederation Centre of the Arts (August 8, 2020 – January 3, 2021), Marshall references the influence of her daughter and of mothering in nearly every piece, from a direct collaboration of embroidering her daughter's scribbles over the woven map-based background of Walking Nap to connecting to the shape of her baby carrier in Carrier. In her most recent work, Marshall shifts towards much smaller pieces, attributing the change to losing steam for the larger works with her young child at home. Rilla Marshall's work is an honest response to her life, the restraints and joys, to being an artist and being a mother, and doing both fully and simultaneously. Like Willet, Marshall leans into the reality that art, work, and life simply don't exist in silos. And if there is anything to learn from how the context of work has changed over the course of the pandemic, let it be that our work cannot exist in isolation from the life that surrounds and informs it.