Wren Tian-Morris is a trans Chinese Canadian artist, facilitator, and organizer. Their creative practice is interdisciplinary and explores themes of pleasure, queerness, and the diaspora. Raised in K'jipuktuk (Halifax), they frequently consider leaving, but are finding themselves rooted in "the little nooks and crannies of the city," which speaks to the transient nature of this place, and its ability to hold multiple vantage points. Tian-Morris is pulled forward by the playfulness and healing nature of working and creating collaboratively on the coast, yet dreams of carving out spaces that centre pleasure and eroticism for 2SQTBIPOC.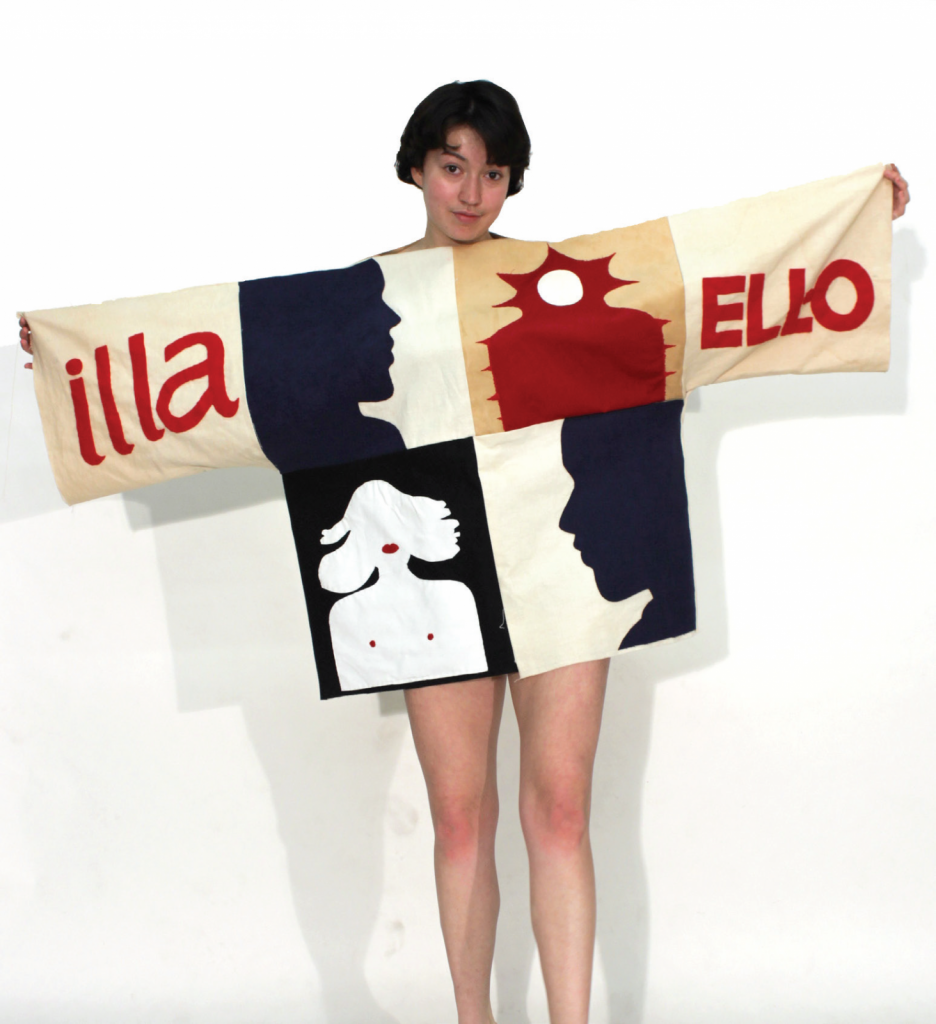 "As a kid, and all throughout my life in some capacity, I was always making and creating. Somewhere between being a kid and right now [there have been] a lot of life things and existential angst," say Tian-Morris. "And somehow I ended up in art school a couple of years ago. Some may call that rock bottom—I joke!"
Wren Tian-Morris has a witty sense of humour, which shows up in their playful, collaborative, and experimental work. With a solid focus on craftsmanship, the artist doesn't take the work too seriously, which, in my opinion, is refreshing. For example, their most recent exhibition, Our Work, Our Pleasure, Ourselves and Others, an undergraduate show which opened at the Anna Leonowens Gallery in March 2020 (pre-pandemic), was written in a style similar to a personal ad.
MEET ME IN THE BEDROOM/ PAST THE BATHROOM AND A LITTLE DOWN THE HALL

Aspiring artist, curious about:

– the intersections of public, private, and pleasure;

– the way Queer (+ Trans) history (especially in the context of Halifax) has informed everything from
Through various media such as photography, printmaking, sculpture, zine-making, and conceptual work, Tian-Morris' show Our Work, Our Pleasure, Ourselves and Others re-imagined queer eroticism and subcultures to centre and celebrate Trans folks and People of Colour. Their attention to detail and adroitness shines through in the sharp aspects of the exhibition, which featured the zine "Fag Boy Seeks Same," in which the artist stickered and photographed historic gay cruising sites in the city. An artist talk was also part of the exhibit, and involved the performance of boot-blacking, which is known in BDSM communities as the act of a submissive partner polishing someone's leather boots or shoes. Rooted in the overall themes of centring trans and people of colour in queer subcultures, and kink, the various elements of the exhibition flaunted a remarkable cohesiveness.
Tian-Morris' ability to home in on a unifying theme, combined with their creative dexterity and their deep care for their community, are skills and commitments they brought to Eyelevel Gallery, where they recently worked as a Summer Programming Assistant.
"I think art school has actually shown me that I don't necessarily care for gallery shows or contemporary art. And more so that I crave community, collaborative working, playing, and not defining myself by a certain practice or medium," says Tian-Morris. "I have to remind myself art is not this one thing, and that it can be a communal act of healing, or playing in some ways, which is why I do think collaborative working and re-framing in art is so important."
They cite members of their community—artists like Lux Habrich, Raven Davis, Carmel Farahbakhsh, Darcie Bernhardt, Kris Reppas, Arielle Twist, and Jean Serutoke—as influential to their own practice "[A lot of] their work often informs mine through the investigation of mediums, themes, aesthetics, etc. But beyond formal artistic elements, or simply adoring their work, I would say having conversations, spending time together, hearing them speak, and reading their writing inspires. Artists like Farahbakhsh, Habrich, and Davis, these artists (whether directly or not) help me learn and relearn what it means to be in community, to imagine new worlds, to be making art, why I'm making, and what art can be," they say. "These artists push me to interrogate all parts of my life, which in turn, eventually informs my art. I think creating can be so many things and does not have to be confined to what we assume when we think of art, but instead can be a term full of possibilities."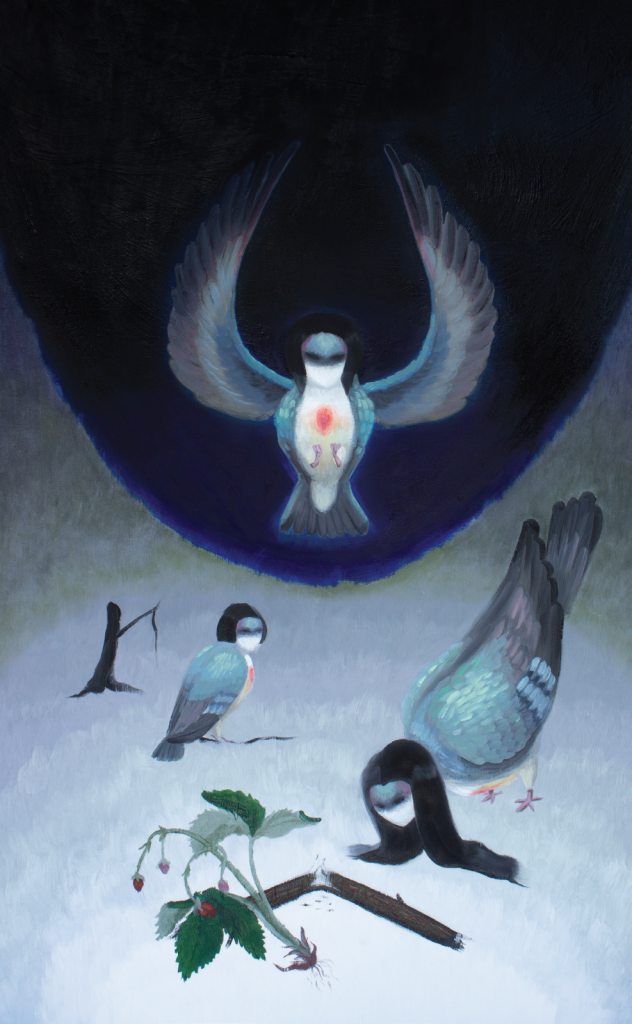 Part of their contribution to Eyelevel was creating Co-Incidence, a publication dreamed up as a result of the Heat Waves, Eyelevel Gallery's mini summer residency program. Tian-Morris notes that there were many incredible applications from 2SQTBIPOC applicants, but they did not have the space to accommodate everyone. They find the incredible whiteness of artist-run centres, the arts scene, and even the queer scene in Halifax to be disappointing because of the many amazing (QT)BIPOC artists who are creating brilliant work, but are often under-represented. As a response, they decided to reach out to some of the artists who applied for Heat Waves, as well as a few others for further collaboration.
"I feel really lucky to be working with Avery Morris, Ben Mitsuk, Calen Sack, DeeDee Clayton, and Excel Garay on this Co-Incidence. All of these artists bring so much brilliance to the table. There are days when I feel angsty about art, but getting to see the work all of these artists truly brings me joy, and reminds me that creating has a place in this world and can be incredibly powerful."
On exploring the intersections of art and magic, Tian-Morris finds art to be a way of conjuring meaning and feeling. "In the publication, Calen Sack talks about the ways that white people often inquire about Two-Spiritedness in ways that they are essentially fetishizing and fantasizing Indigenous culture. There is obviously magic in being queer and being brown but it's not in a smoke and mirrors way. It's something that's felt through community and in your body. It can vary from person to person but really, at its core, it's a feeling. It's something you can't explain. It's in the ways that you know somehow your ancestors are looking out for you, or the knowing glance of being the only QPOCs in the room."
Upon reflection of the magic in community, Tian-Morris feels that they have newly found 2SQTBIPOC community in the past year. They recall a moment when it hit them how connected they felt to their community.
"There was this moment when it really hit me where I was so overwhelmed with joy and it felt so magical and kind of spiritual, to be honest. I'm saying this because I think talking about this kind of joy and magic is important. Right now, the art world is pretty into consuming the work of racialized queer and trans artists but only under the premise that it's about our trauma. The artists in Co-Incidence, this publication, touch upon the ways that art and magic intersect for them and how that magic shows up," says Tian-Morris. "There's also a lot of talk about the intersections of culture and queerness and how that plays into this kind of magic. I really wanted this publication to just be a space for the artists. I wanted to pick their brains a bit and show off their work."
For Tian-Morris, Co-Incidence feels like a way of building community, "even if it's just in little pieces."