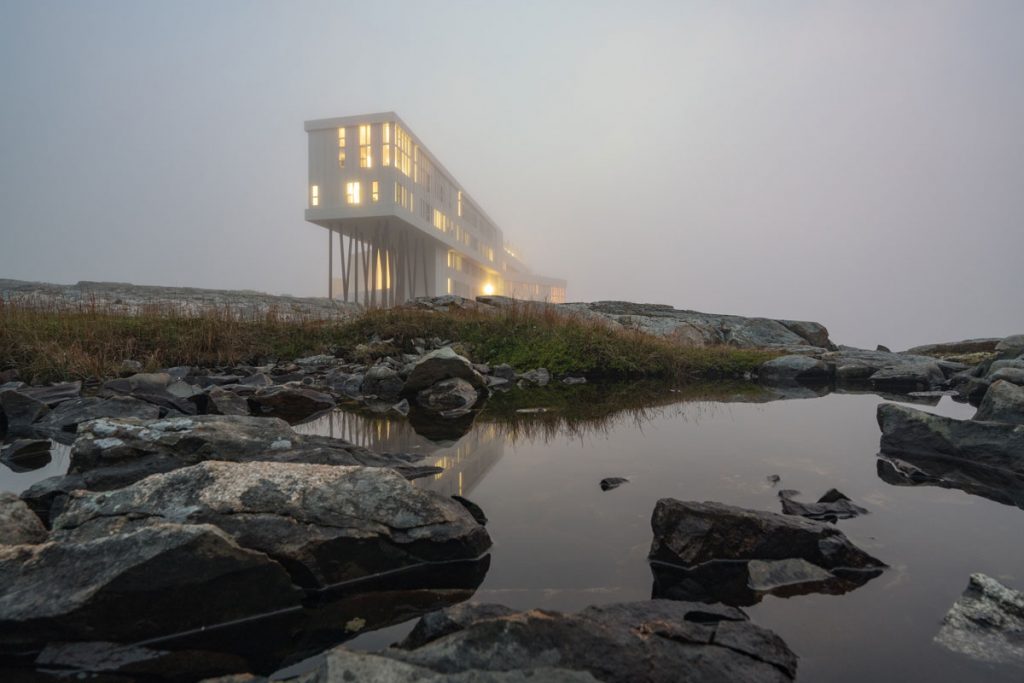 What does art have to do with the price of fish? The answer is not obvious to those who have never depended on a fishing economy. The collapse of the cod fishing industry in the `90's was disastrous to the inhabitants of Fogo Island, Newfoundland, causing need for a new vision of prosperity. In response to this need, social entrepreneur Zita Cobb has developed Shorefast, an organization which oversees a cluster of social businesses and charitable organizations on the island.
On November 12, 2018 Art Speaks hosted a public talk at Concordia University featuring Cobb. Cobb, who formerly worked in finance, moved back to her home of Fogo Island in the early 2000s. Along with her brothers Anthony and Alan, she set out to apply her professional skills in a place where inhabitants work from the principles of social and ecological logic rather than the logic of money. Cobb's presentation focused on the ways in which she has envisioned and implemented programing that centers art as a means of developing lasting prosperity for the people of Fogo Island.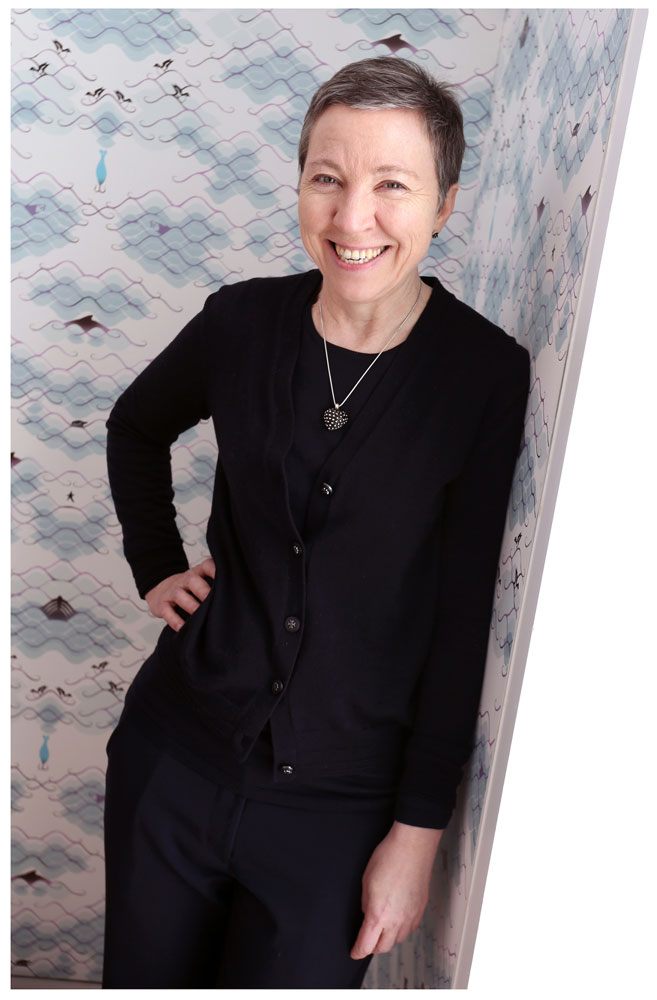 Her methodology, although globally networked, is deeply committed to a geographical and embodied conception of community, "where people understand that they have a shared fate." She opened the talk by saying: "Every time I say Fogo Island, I expect that you're going to fill in the name of a community that means something to you. And if you don't have one, I highly recommend that you get one because community is a kind of lens through which we can see hope."
Poignantly, she stated that humanity is experiencing a "crisis of belonging," generated by the privileging of financial value over intrinsic value. The answer to this dilemma, according to Cobb, is through art.
Cobb explained that the relationship between art and economic renewal on Fogo Island began when Colin Low traveled there in the mid-sixties to make a series for videos for the National Film Board. When Low arrived, his novel perspective sparked constructive dialogue with the locals. These exchanges prompted the fishers to build larger boats to access mid-shore fishing, which eventually lead to the creation of the cooperative business, Fogo Island Co-operative Society Limited. The ability for art to facilitate creative problem-solving is foundational to Cobb's current work in asset-based community development.
Unlike standard economic development, Cobb illustrates an arts-and community-centered approach can only move at the "speed of human trust," which means that it presents unique barriers. When Cobb and her brothers pitched their proposal to the provincial and federal governments for funding assistance, they heard back that the idea was "not normal, practical, reasonable, or rational." Cobb said that this was the moment that concretized her faith in Shorefast, which was formed in 2006 and has been an overwhelming success since.
To date, Shorefast oversees several social businesses which are Fogo Island Inn, Fogo Island Shop, and Fogo Island Fish. These revenue-generating businesses have been developed to work in concert with Shorefast's other programing. They have a practice of "economic nutrition labelling," inspired by nutrition labeling on food. These labels are a breakdown of revenue distribution, illustrating how money is circulated locally and invested in further development via Shorefast's nine charitable organizations. Notably, one of these organizations is Fogo Island Arts which includes an artist residency program and exhibition venue located in Fogo Island Inn. All the work overseen by Shorefast, such as Todd Saunders' architectural designs of the Fogo Island Arts studios and Fogo Island Inn, is incredibly responsive to the traditions of local craft and vernacular building. These initiatives are fully integrated into the social fabric of Fogo Island.
Artists in residence live amongst the community, engaging deeply with the local experiential, tacit, and oral knowledges, in a mutually beneficial exchange of ideas and skills. Similarly, Fogo Island Shop offers the opportunity for local craftspeople to create and sell their work in collaboration with designers, which included furnishing and decorating the entirety of Fogo Island Inn. What is learned through "the Fogo process" is shared internationally through Fogo Island Dialogues, a series of international conferences and publications that reflect on the happenings of Fogo Island Arts.
Although Cobb's vision for the reinvigoration of Fogo Island is profoundly local, the lessons that can be gleaned from her approach can be implemented in other contexts. Through this method, leaders must remain focused on shared values and goals, remembering "the most important thing is to keep the most important thing the most important thing." It is with this deep awareness for one's priorities and place that one may successfully serve their community through art. In closing, Cobb remarked, "the only place that can't be saved is the place that no one loves."