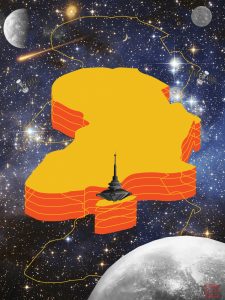 While Black: a forum for speculation on what the gallery can't hold
Documenting their relationship to the art gallery and its systems of representation, Black artists working in Canada consider 'what the gallery can't hold'. Through multimodal and multimedia responses, these artists offer questions, imperatives, proposals, and insight into their own experiences within contemporary art institutions and the cultural life beyond them.
This is the third event in a series of planned forums and public presentations organised by curators based across this country, in conversation with artists, to consider both the limits and possibilities of the relationship between contemporary art spaces and Black art, arts workers, and audiences.