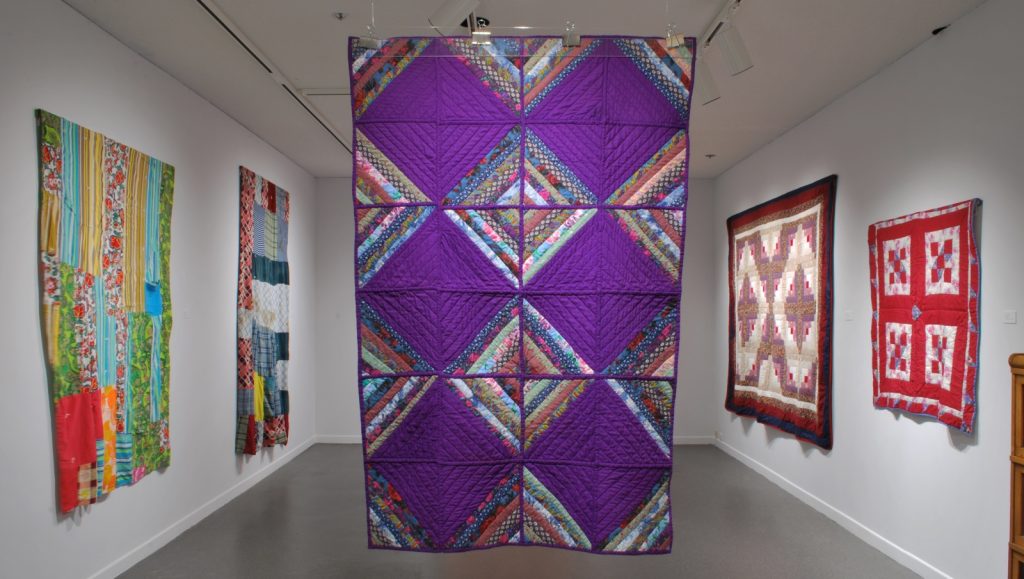 My grandmother, Rev. Alfreda Evangeline Smith (née Simmonds), was born October 23, 1939, in North Preston, Nova Scotia. She learned quilting from her mother, Annie Simmonds, who made quilts to help her family survive brutally cold winters in an uninsulated home. My grandmother was a proud descendant of Black refugees who evaded American slavery and migrated north to Nova Scotia in the early 1800s, bringing with them their songs, stories, language, customs, and crafts. Skilled in various arts like basketry and quilting, our ancestors most likely cherished their creations for their functionality more than for their aesthetic makeup, but tradition bearers like my grandmother have helped shift this perception and the overall practice of African Nova Scotian quilt-making over time.
A lesser-known trailblazer in the local arts community, my grandmother ushered the movement of African Nova Scotian quilts from community homes to gallery walls. In a message shared with our family moments before my grandmother's funeral in the fall of 2021, curator David Woods wrote: "In 1998 when I was putting together an exhibition of Black art in Nova Scotia, Alfreda asked if I was including quilts in my exhibition 'because quilt making is what the Black women did.' Her simple question led to me including [her] quilts in that exhibition and also led to the start of a number of quilt exhibitions from Black communities across Nova Scotia that is still going on today."
My grandmother's query would change the evolution of African Nova Scotian quilt-making and influence a number of exhibitions including In This Place: Black Art In Nova Scotia (1998), The Secret Codes: Quilts from and Inspired by Nova Scotia's Black Communities (2022), and a retrospective exhibition of our family's treasured heirlooms called Stitched Stories: The Family Quilts (2016). Presented at the Dalhousie Art Gallery, Stitched Stories featured the quilts of my grandmother alongside her mother's Winter Quilt—a partially burned bed covering my great-uncle discarded after a house fire, which my grandmother then rescued from the trash. When my great-uncle asked what she wanted with "that old quilt," my grandmother simply replied: "It's history."
My grandmother's deep regard for African Nova Scotian and African diasporic histories shines in works like Underground Railroad, a quilt inspired by the tradition of embedding fabric with patterned "quilt codes" that illustrate narratives tied to the legendary network of safehouses and routes used to guide enslaved African Americans north into Canada.
"Smith had a solid sense of colour and design and stitched together beautiful objects," says Peter Dykhuis, past director and curator of the Dalhousie Art Gallery. "Over the years, as her craft matured, and her skills became more complex, the immediate usefulness of the quilt in the home was supplanted by Smith's desire to tell a story. Hence, the Underground Railroad quilt, loaded with images and codes. It could warm one's night if needed, but its message was best read when hung on a wall."
This enthusiasm for telling stories through quilts shows up in other projects, like a 2008 collaboration with the North Preston Seniors Club that led to the group's quilt being exhibited at the Maritime Museum of the Atlantic in 2009. My grandmother's role instructing the women in the making of the quilt is remembered by group president Ivory Provo.
"I enjoyed working with her," says Provo. "Her patience, her laugh… When she was showing you how to put the quilt together and if you made a mistake she would say, 'We'll just take our time and go back over it.' Lots of patience."
My grandmother's patience I remember well. I remember her standing over me when I was 23 and rushing through my first quilting lesson, struggling to guide a patch of blue fabric through the shiny parts of Nana's sewing machine. A couple friends I'd invited to come with me that day sat across from me at the kitchen table, clutching their perfectly stitched squares, waiting for me to triumph so our informal sewing class could move on. "Take your time," Nana says. I feel her gently trying to guide and steady my hands with her words.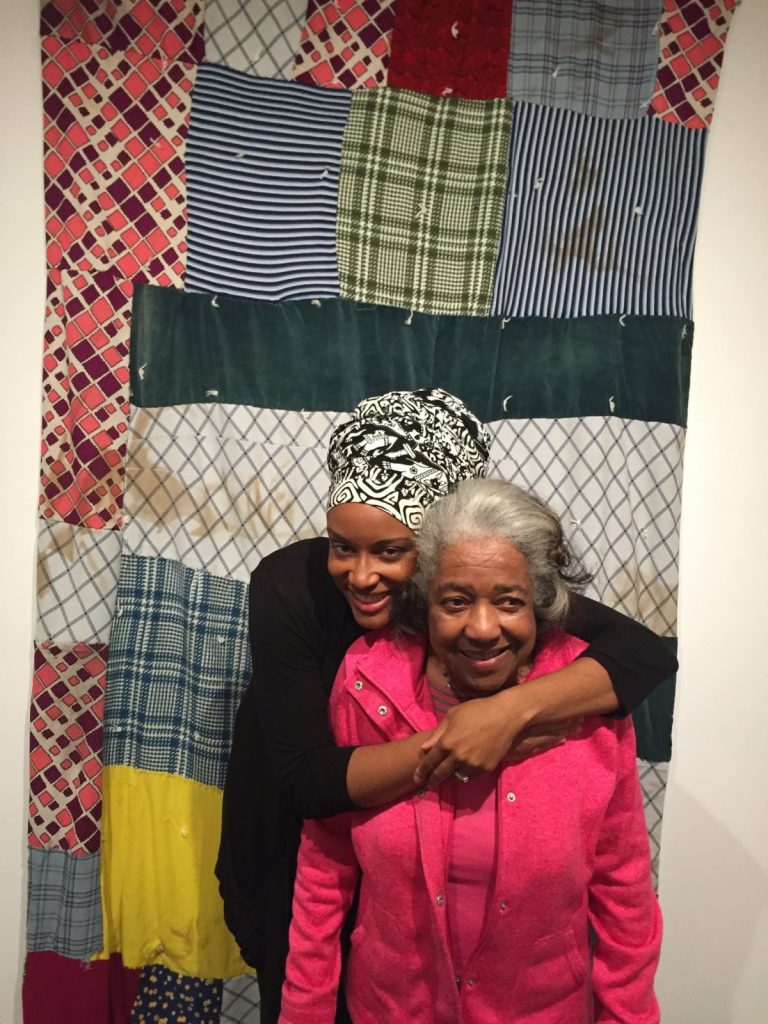 One by one, my square patches morph into triangles and trapezoids—the fate of any fabric passing through my impatient hands. Feeling as if an old family custom had somehow become lost on me, I avoided my grandmother's eyes at all cost, as she freed my crooked patchwork from the tiny jaws of her sewing machine. Nana held it in her hands, studying the awkward shapes, the unevenness of the seams. "It's okay," she says, smiling as though I'd done something good. "You're gonna make what they call a 'crazy quilt.'"
The fact that my first try at quilting lacked the symmetry and polish my grandmother cultivated over time in her work is perhaps inevitable—the roots of this family tradition are tied to the uneven fabrics found in my great-grandmother's Winter Quilt. My great-grandmother Annie Simmonds made quilts out of strips of old coats and sweaters randomly stitched together by hand. Yet from this seemingly haphazard approach to textiles emerged, from my grandmother's hands, a refined practice full of colour and vibrancy, highly decorative and multifunctional, rich with ancestral memory, and steeped in stories from home.