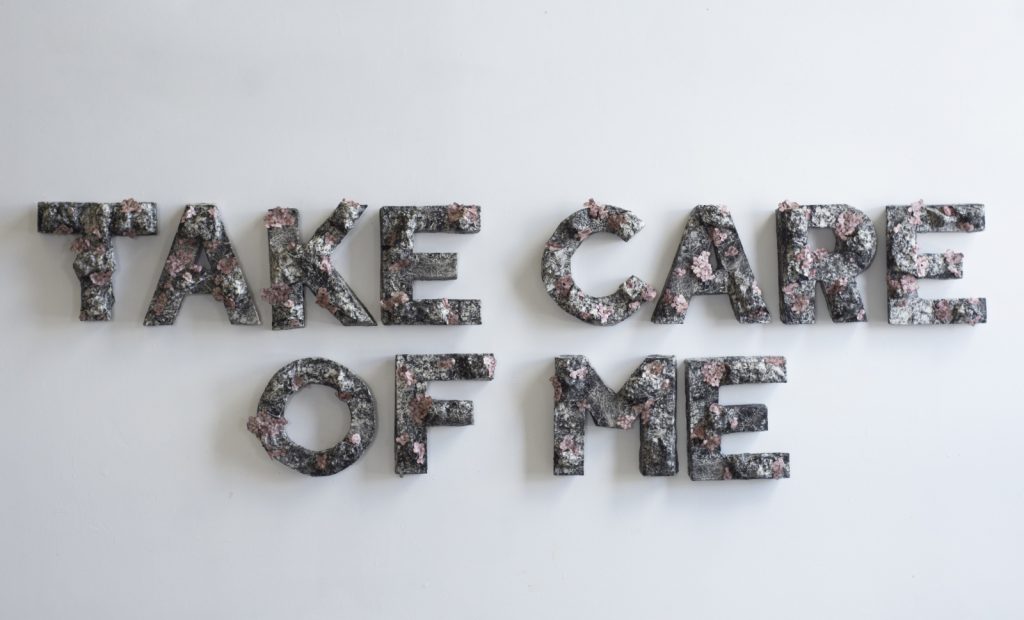 Emily Critch is a visual artist, curator, and writer of Mi'kmaq and settler ancestry from Elmastukwek, Ktaqamkuk (Bay of Island, Newfoundland). Critch's work was recently featured in Future Possible (2019) at The Rooms and her upcoming curatorial project mitsujuk | kussikuashu | kpitni'sewet | they sew will be exhibiting in Corner Brook in 2020. Critch will also hold a prestigious curatorial residency at the National Textile Museum of Canada this year.

In her visual practice, Critch sculpts texts with thousands of beads and creates dozens of detailed photopolymer prints. Working with slow materials (photopolymer printing, beadwork, photography, and text), Critch engages embodied repetitive practices that evoke the physicality of remembered skills. The labour of these modalities takes immense time, patience, and knowledge. Across her curatorial and artistic practices, Critch's work oscillates around kinship, love, place, and the slow practice of taking care.

Critch cares about process. She shows us that taking time for laughter, curiosity, and empathy is an effective curatorial practice; it builds the kinship and care fundamental to collaborative creation and the kinds of world-making that are rendered possible by this work.

Critch also likes to share baby yoda memes, twinkling heart emojis, and lengthy love letters over email. She gives long hugs, likes pink beaded earrings, and loves to laugh. It is almost impossible to work with Critch without learning these things about her. She consistently takes the time to connect with her collaborators, to learn about them, their needs and boundaries, to share herself with others and feel their work deeply. She takes time to situate the work so as to best honour it, to respect the intimacy of collaboration, and to electrify the "resurgent possibility" of kinship.[1]

For Critch, the labour of care entangles intimacy and the decolonization of time. It respects and creates space for relation building, for honouring her ancestral knowledge and family practices. She believes curation is about nurturing artists, their work, and their stories. "[It] becomes about developing a relationship and really focusing on what it means to create something together." Her curatorial practices are about intimacy and sharing space (and often, if you know her, food and laughter). Taking the time to connect, to develop boundaries and respect is, for Critch, the foundation for collaborative creation.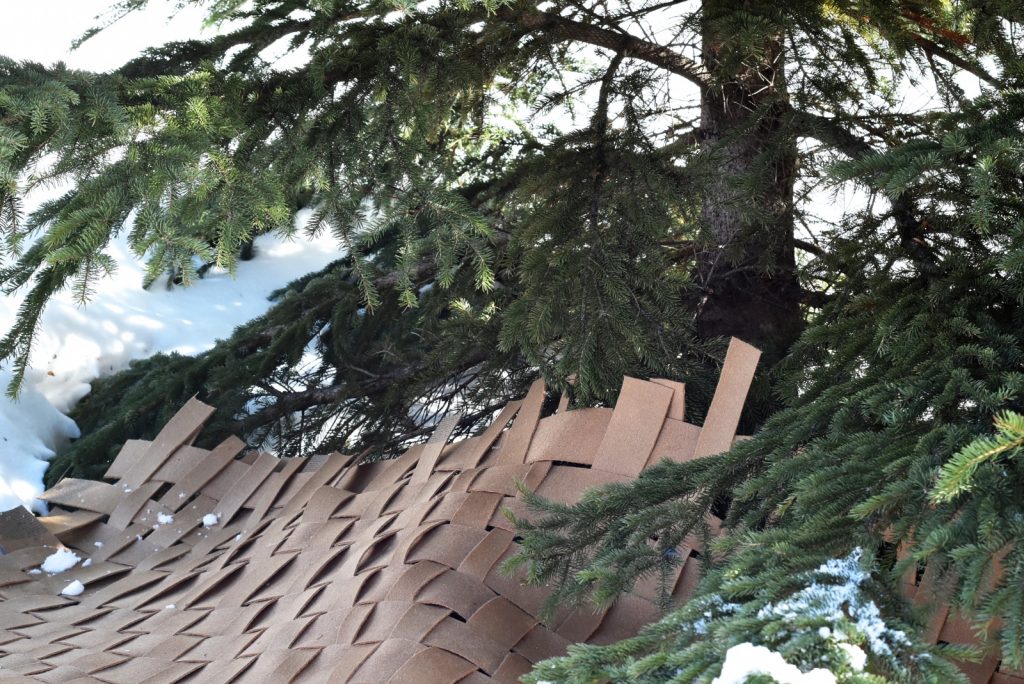 Critch says that curation feels familiar to her, because it feels like a way of loving and relating, a way that centres thoughtfulness, safety, and empathy. Curation can be a series of gestures and practices, an embodied compilation of protocols and teachings. They are activated through our relation to ourselves and one another, our stories and our work, to the land and to past and future generations.

Critch says that, for her, caregiving is an inherited knowledge from her Mom of how to nurture, protect, and create space for healing, vulnerability, curiosity, messiness, and laughter. When I listen to Critch talk about her Mom, about curating and her own visual practice, I hear echoes of Lindsay Nixon's celebration and witnessing of "the power of First Nations' love in the living, in ancient voices of the land, non-human loves and lovers, in the ones who have left the physical world but who still speak the strength of family, community and friendship, and especially for those who are coming into being now and in the future. It is a celebration of our own love medicines.[2]

Critch's curatorial statement for Visiting: Logan MacDonald was written as a letter of gratitude and friendship to Logan. She writes,

When trying to learn more of the Mi'kmaq language, I was told by my teachers that it is a language built on verbs; words connecting our bodies and actions in relation to the land. […] The idea of home as a place is fluid and sometimes complicated. In the act of visiting and returning to where our families come from, it helps us to learn more about our connections between our bodies and the land. Ourselves.[3]
In her love letter to friendship, language, and land, Critch shows us how curation can be a "love medicine" that teaches, connects, and reconnects.
In the context of institutions that enact violence in myriad ways, slowing down and celebrating intimacy is, for Critch, a way to honour the stories and the work. It is a modality of queering the linearity of productivity and consumption, a gesture of care and protection, and an act of decolonial love. Critch says that she is "very much focused on [questions like] am I moving forward in a good way? How are things being done? Is everyone feeling safe? Am I feeling safe?" These questions braid together in her work. These questions are "disruptive curatorial strategies" that resist an "authoritative and anonymous institutional voice."[4]

Critch's curatorial practices teach us that when we engage our communities and the messiness of our own lived experience, or when we are working with family knowledge, we have a responsibility to honour, respect, and tend to ourselves and one another with great care.

For Critch, the affective and emotional labour of caring is a matrilineal knowledge that resists the capitalist consumption of a transactional industry. Taking the time to learn about and tend to each other's needs—in the often violent context of institutional and industry spaces—is powerful. Critch's curatorial and artistic practices, grounded in kinship and community, "rage against the gallery and the current affairs of arts administration, asserting that [they] happen in the streets and around kitchen tables."[5] Critch's work turns to the kitchen table, the roadside flowers, and family memory, insisting on the radical capacity of care and intimacy.

The current affairs of arts administration in Newfoundland and Labrador is, in many ways, horrific. Our provincial gallery spent $20,000 in hush money to cover up the hiring of an unqualified Lieutenant Governor's daughter in a six figure position this past year.[6] In 2017, we became the only province lacking a department with the word "culture" in the name. After public outrage, the province quickly amended this, settling on the "Department of Tourism, Culture, Industry and Innovation." Treated with the same extractive profit drive of the oil, fishing, and mining industries, "culture" has become synonymous with tourism and profit for the provincial government.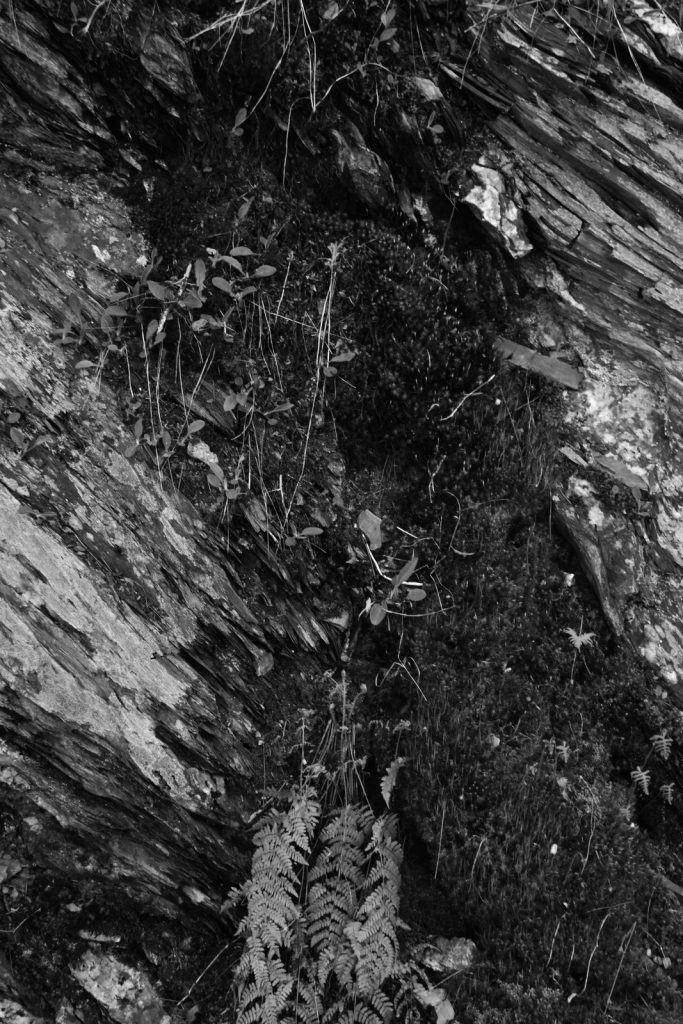 When corruption and extraction become the sole practices of our leadership, and the government and the oil industry seem indistinguishable, Indigenous youth like Critch—who are learning their language, taking care of their communities, celebrating their culture, protecting their stories, defending their land, and honouring their ancestral knowledge—are caring for our collective future.

Critch uses care as a radical modality that allows her to connect with her family knowledge, her culture, and her identity. While wanting to learn more about her family, Critch set off on a road trip with her Nan to Pinchard's Island. It was a trip that became the impetus for her profound and technical work, Pearly Everlasting. Reflecting on the familiar tension between knowing and not knowing that haunts many of our family archives, Critch says, "I grew up listening to my grammy tell stories about where she's from and her parents and her mom," she says. "I know so much and at the same time I don't."

On the long drive from Corner Brook to the resettled community in Bonavista North, Critch's Nan stopped on the side of the road to admire the pearly everlasting flowers that grew in droves along the side of the highway. Traditionally used as a medicine for the common cold, pearly everlastings are both common and exceptional. Technically a sunflower, the tiny buds are yellow, with white petals and tough stocks. There is something oceanic and infinite about a sea of wildflowers that seems to time travel across generations, decorating our memories and perfuming our stories.
Critch's work reminds us that in order to carry our grandmothers' stories we must also care for the lands and lifeways that are inextricable from those stories. The tenderness and detail of Pearly Everlasting, with its use of text and sculptural ruggedness, honours the land-based storytelling of Critch's grandmother and asks viewers to question how we care for embodied, ancestral histories that are archived in roadside flowers, rockfaces, and waterways.
The exhibit mitsujuk | kussikuashu | kpitni'sewet | they sew, which was shown at the Newfoundland and Labrador Craft Council in St. John's in 2019 and will be presented in Cornerbrook in 2020, does what Jessica Johns calls "Indigenous world-building," which "centres creative sovereignty, deliberate care and kinship that is predicated on both interconnected and differing experiences."[7] Critch does this world-building with a needle, stitching together the "threads that span generations" between the "interconnected and differing experiences" of Mi'kmaq, Innu, and Inuit in Newfoundland and Labrador. Featuring work by Alex Antle, Melissa Tremblett, Vanessa Flowers, and Flora May, this exhibition celebrates how "women exercise their political and creative sovereignties by caring for their histories and kinships through radical acts of stitching."[8] Each work honours these lands, intergenerational knowledge, the technicality of craft, and the artists' story and practice.
For Critch, slowing down and taking care are essential practices in this process of worldbuilding. Curation becomes a modality to build intimacy, laughter and ideas, histories and futures. As an artist, a curator, and a writer, Critch engages various mediums through practices of care and the "resurgent possibilities" of kinship. By tending to this radical affective work, Critch's practice asks us what worlds might erupt from the memories of roadside flowers.
---
[1] Carina Magazzeni and Erin Sutherland, "Let's Talk About Sex, Baby," in let's talk about sex, bb (Kingston: Agnes Etherington Art Centre, 2019), 11.
[2] Lindsay Nixon, "Making Space in Indigenous Art for Bull Dykes and Gender Weirdos," Canadian Art, April 20, 2017, https://canadianart.ca/essays/making-space- in-indigenous-art-for-bull-dykes-and-gender-weirdos/
[3] Emily Critch, "Visiting: Logan MacDonald, A Response by Emily Critch"https:// www.emilycritch.ca/visiting-logan-macdonald

[4] Lisa Myers, "Tunirrusiangit: Kenojuak Ashevak and Tim Pitsiulak," InuitArt Quarterly, January 29, 2019, https://www.inuitartfoundation.org/iaf/inuit-art-quarterly/iaq-read/details/iaq/2019/01/29/tunirrusiangit-review
[5] Lindsay Nixon, "Making Space in Indigenous Art for Bull Dykes and Gender Weirdos," Canadian Art, April 20, 2017, https://canadianart.ca/essays/making-space- in-indigenous-art-for-bull-dykes-and-gender-weirdos/
[6] Ryan Cooke, "'Hush Money': Government cut $20K cheque to person hired at The Rooms before Carla Foot," CBC News (Newfoundland and Labrador), January 8, 2020.
[7] Jessica Johns, "Indigenous World Building at the Vancouver Art Gallery,"Canadian Art, December 19, 2019, https://canadianart.ca/essays/indigenous-world- building-at-the-vancouver-art-gallery/
[8] Emily Critch, "mitsujuk | kussikuashu | kpitni'sewet | they sew: Curatorial Essay," https://www.emilycritch.ca/mitsujuk-kussikuashu-kpitni-sewet-they-sew