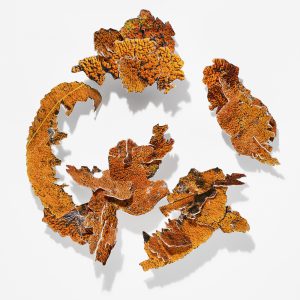 Aggregate No. 2, 2018, archival ink on rag paper, edition of 5, 60.9 x 60.9 cm
This exhibition presents new work by the Banff-based artist, developed from a residency in PEI in 2017. The show consists of images and objects that braid together three strands of inquiry: an investigation into organisms on PEI that stabilize dynamic, shifting environments; the relationship between present-day marine life on the east coast and the ancient seas that comprise the Rockies in Alberta; and the material history of photography and expanded photographic processes. Curated by Pan Wendt.
Supported by Alberta Foundation of the Arts, and the RBC Foundation.