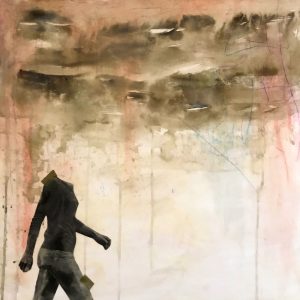 Monica Lacey, walk on through, mixed media and encaustic on wood panel, 2018, photo: Monica Lacey.
A series of new mixed media works by Monica Lacey exploring issues and emotions associated with belonging, or longing to belong: to a family, to a relationship, to a group, to a landscape, to the world we live in.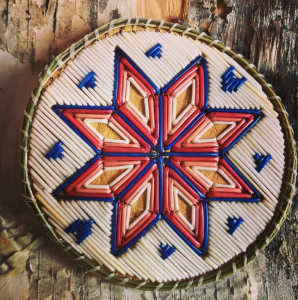 This solo exhibition features pieces of quillwork influenced by 18th-century pieces of traditional quillwork and more contemporary paintings with Mi'kmaq designs and shapes. Supported by the PEI Culture Action Plan.