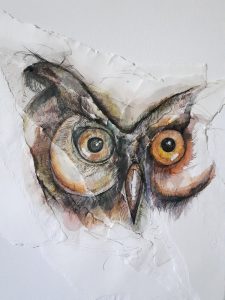 Considering Our Counterparts is one segment of a larger exploration investigating mythology as a form of cultural storytelling. This collection of portraits represent animals that are either sacred to (or personified as) various Greek gods, goddesses, or venerable historical figures.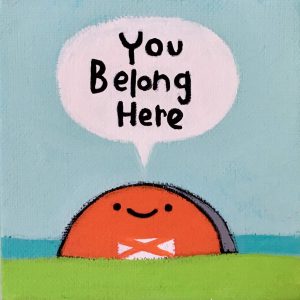 Lori Joy Smith, you belong here, acrylic, 2018, photo: Lori Joy Smith.
Illustrator and artist Lori Joy Smith presents a series of paintings inspired by nature found on Prince Edward Island, playfully delivered through subjects such as personified barns, flowers, fruit, and mushrooms.