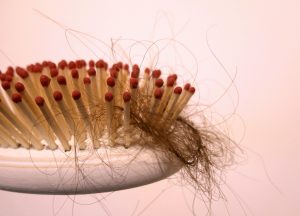 Pepa Chan, "Brush" (detail), photograph, 2018, photo: Courtesy of the artist
With this ongoing performance and installation, Pepa Chan reveals how even the simplest activity can carry significance that changes for each individual. Through the act of brushing another's hair, she explores the overlap of care and violence, trauma and healing. Visitors are invited to join Chan at various times throughout the exhibition.
This work was developed during an Elbow Room Residency, a Rooms Provincial Art Gallery program that provides Newfoundland and Labrador artists at the beginning of their careers with the opportunity to work in a dedicated studio towards an exhibition and publication.