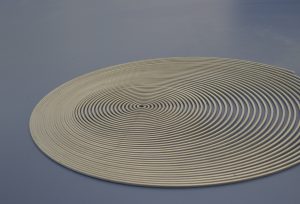 Lucy Pullen, Bubble, 2016
The Nova Scotia Talent Trust was founded in 1944 and has been awarding scholarships to visual artists since 1949. To celebrate the NSTT's 75th Anniversary, First You Dream developed out of a call for entries to all scholarship recipients, inviting submissions of recent work. The final exhibition selection resulted in a broad range of media, including drawing, ceramics, fibre, jewellery, mixed-media, painting, printmaking, sculpture and video. The generational mix of the exhibition's artists (indicated by the dates of their Talent Trust scholarships) ranges from 1979 to 2016—a span of 37 years.
The Nova Scotia Talent Trust and partner galleries recognize the support of the Province of Nova Scotia through the Department of Communities, Culture and Heritage.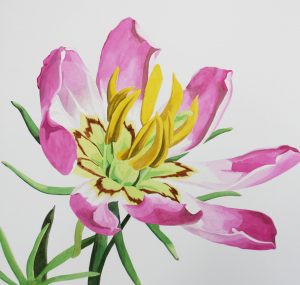 Carrie Allison, Displaced, 2017
clearing brings together Displaced, Carrie Allison's 2017 watercolour and ephemeral ink drawings, and her new work Plot, a series of beaded portraits of grass. Using landscape imagery, botanical studies and the symbolism of institutional collection and preservation, Allison contemplates what is lost and found through the consumption and commodification of land. In conjunction with the exhibition, Allison will host public events and workshops as part of her summer residency at MSVU Art Gallery.