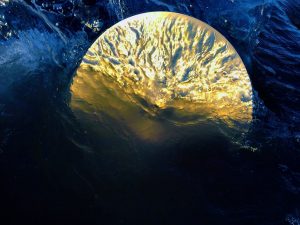 For the past few years, artist and musician Lindsay Dobbin has been investigating traditional drums and drumming in their Kanien'kehá:ka (Mohawk) culture. Through their project Intertidal Cymbal Works, Dobbin is exploring how drums and cymbals respond in a natural environment, particularly the Bay of Fundy. In this context, drums become subjects containing a myriad of possibilities when in direct relation to landscape, not just as sounding objects to be used in a specific configuration. They are mere materiality – something that rolls, floats, contains, erodes – gives rise to a whole world of possibility in terms of sound that responds to the natural world.
Through a monthlong residency and series of public engagement opportunities as part of the 2019 KREAM program, Dobbin will be translating this work into a performative sound piece that honours the animacy of drums and water as well as offering listening-based and sound creation workshops.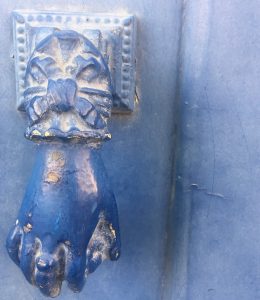 Opening and performance: 7-9PM Saturday March 09, 2019
Pleasure Calls: Archiving Distance Through Sonic Joy is an interdisciplinary performance by Camae Ayewa and Carmel Farahbakhsh that combines the creation of live soundscapes (vocals, electric violin, samples, synths) with visual storytelling through installation. Sonically, it will explore how sounds, scents, and images create memory and build connection over distance. Visually, the installation uses a gathering of objects, photographs, videos, and letters that act as tangible memory-images for building pillars of comfort and safety in a long distance relationship. These are artefacts of shared experience – archiving significant memory as an act of healing the virtual limitations of time, distance, and borders. Pleasure Calls aims to discuss the expansive possibilities of compassion, reclamation of ritual, and queer love as spiritual practice. Through this Ayewa and Farahbakhsh will actively dream futures where closeness is not only allocated to physicality, and memory is not understood as a linear trajectory.