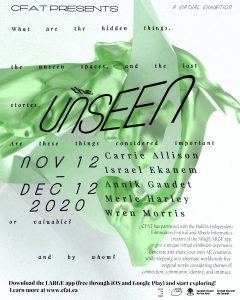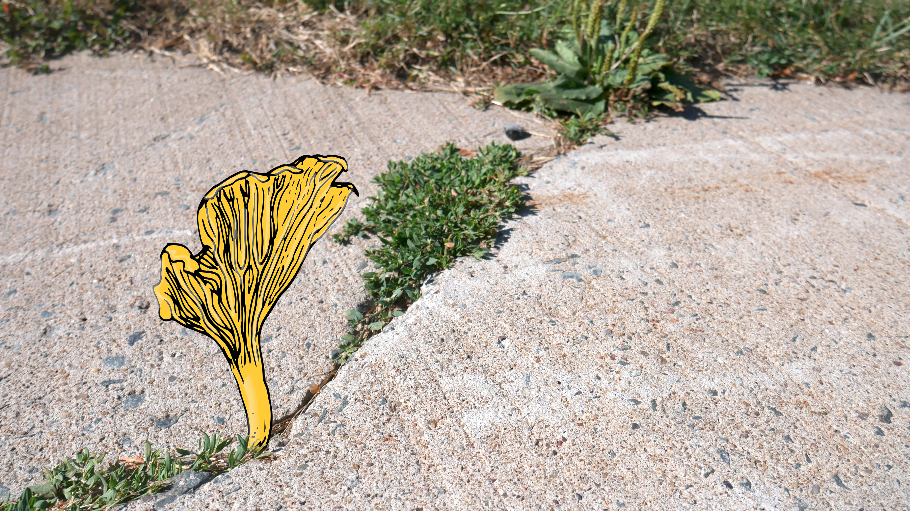 the UNSEEN: a virtual exhibition
What are the hidden things, the unseen spaces, and the lost stories? Are these things considered important or valuable? How is this metric created, and by whom?
Over the summer of 2020, the Centre For Art Tapes teamed up with ARt@LARGE and the Halifax Independent Filmmakers Festival to commission five artists to create original augmented reality projects in Halifax, exploring themes around seeing and exploring the unseen. Considering themes of connection, community, identity, and intimacy, the selected artists have created expansive works that invite viewers to step into alternate worlds, either on-site or from their homes in HRM.
Visit www.cfat.ca to learn more