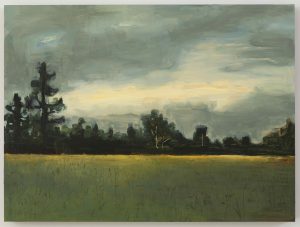 Storied Times
Renowned landscape painter Janice Leonard showcases new works in May/June exhibition at Studio 21.
Leonard is a storyteller and a diary keeper. Her paintings are fairytale imaginings of time past and present in the familiar location of her ancestral home, Paradise, Nova Scotia.
Her work is informed by iPhone photos and the romanticism and symbolism of 19th century landscape paintings.