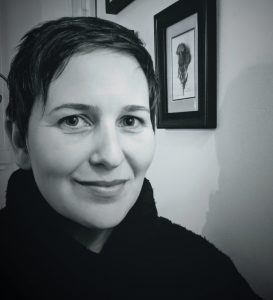 TheVisual Arts News hiring committee selected AnnMarie MacKinnon who will begin her work as Publisher with the Spring 2021 issue.
AnnMarie MacKinnon has worked in both magazine and book publishing for nearly two decades in a number of editorial and marketing positions, including for Geist, Edible Vancouver and Douglas & McIntyre. She has also worked as a freelance writer and editor.
In May 2020, Visual Arts Nova Scotia secured new Core funding from Canada Council for the Arts to hire a Publisher for Visual Arts News magazine, separating the role from the VANS Executive Director position. We are so grateful for the wealth of knowledge and experience MacKinnon will bring to our publication.