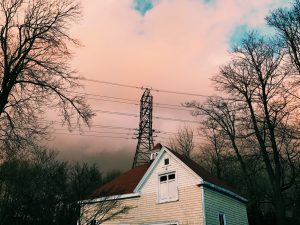 Perfectly Bright
The ArtReach exhibition Perfectly Bright presents photographs taken by grade 12 students from Citadel High School in response to the Art Gallery of Nova Scotia exhibition, Perfect Brightness: Discovery and Escape in Contemporary Photography. This exhibition features photographs from the Gallery's Permanent Collection and is based in so-called "straight" photography or practices that attempt to depict a scene or subject in sharp focus and detail, commensurate with the qualities that distinguish photography as a discipline from other visual media, particularly painting.
The Citadel High students visited the Art Gallery of Nova Scotia and toured Perfect Brightness with ArtReach artist and photographer Tim Brennan (who also has work in the exhibition). They then used digital cameras to capture their own images using techniques employed by the Perfect Brightness photographers under the guidance of Brennan and their art teacher, Michelle Bruce.
ArtReach is an educational partnership between the Art Gallery of Nova Scotia and the Nova Scotia Department of Education. This initiative is designed to extend and enrich Gallery programs throughout the province by offering workshops for teachers and students, exhibitions of student artwork, and school curriculum links and resources online.