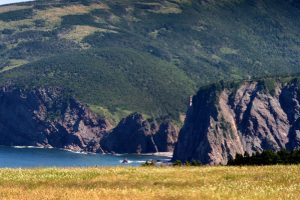 Michael Snow: Newfoundlandings
Curated by Scott McLeod and circulated by Prefix ICA, this exhibition brings together four video installations by Michael Snow, one of Canada's most revered artists. As the exhibition title suggests, each of the presented works was produced on the west coast of Newfoundland, where the artist and his partner spend their summers among its cliffs, fields and coves. Unified by the omnipresence of the wind, the works also illustrate a number of Snow's enduring preoccupations — sound, duration, and wordplay, as well as the nature of the frame, the camera, and the photographic act itself.
Image: Michael Snow. Video still from Condensation (A Cove Story), 2009. Courtesy the artist.