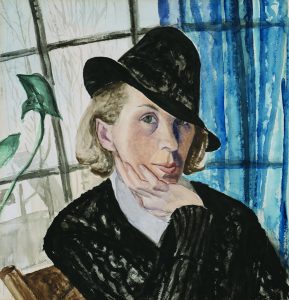 From the Vault: Ars Longa
Along with our temporary exhibitions program, collections management and the custodial stewardship of the 1300 pieces in the permanent collection are at the core of the Dalhousie Art Gallery's mandate and culture. Established in 1953, the Gallery has been actively building its collection through judicious purchases and generous donations for more than sixty years and is committed to ensuring that the cultural, historical, social, and economic values of our holdings are not only secured for the future but also increase over time.
In the past few years the "From the Vault" exhibitions have focussed on aspects of the Gallery's history as seen through the development of its collection, introduced recent acquisitions, or highlighted thematic aspects of the collection. This year, being the 200th year since the founding of Dalhousie University, we turn the focus towards the Dalhousie community and the generosity of its students and alumni. In marking their own milestones by contributing to the permanent collection through the donation of artworks and by providing funds for acquisitions, they have made an inspiring legacy for Dalhousie, and a lasting resource to share with the whole community.
Paraskeva Clark, Self Portrait, watercolour on paper, 1937. photo credit: Steve Farmer