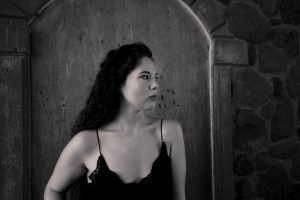 Beyond The Regalia
Beyond The Regalia is a series of photographic portraits of Mi'kmaw women from my traditional territory of Mi'kma'ki. With these images, I want to bring honour back to the Mi'kmaw women. When I see our Women, I see; beauty, dignity, strength and sacredness.
This exhibit was made possible by the partnership of the guild and This Town is Small. Both organizations have partnered to ensure these exhibits are made possible with funding from the Province of PEI.
This exhibit and project also had Support provided from the PEI Arts Grants program through Innovation PEI.